Earth is Ours No More
Explore a vibrant landscape rich with the beauty of nature. Travel through stunningly detailed forests, imposing mountains and the atmospheric ruins of a bygone civilization, all brought together in a world that is alive with changing weather systems and a full day/night cycle.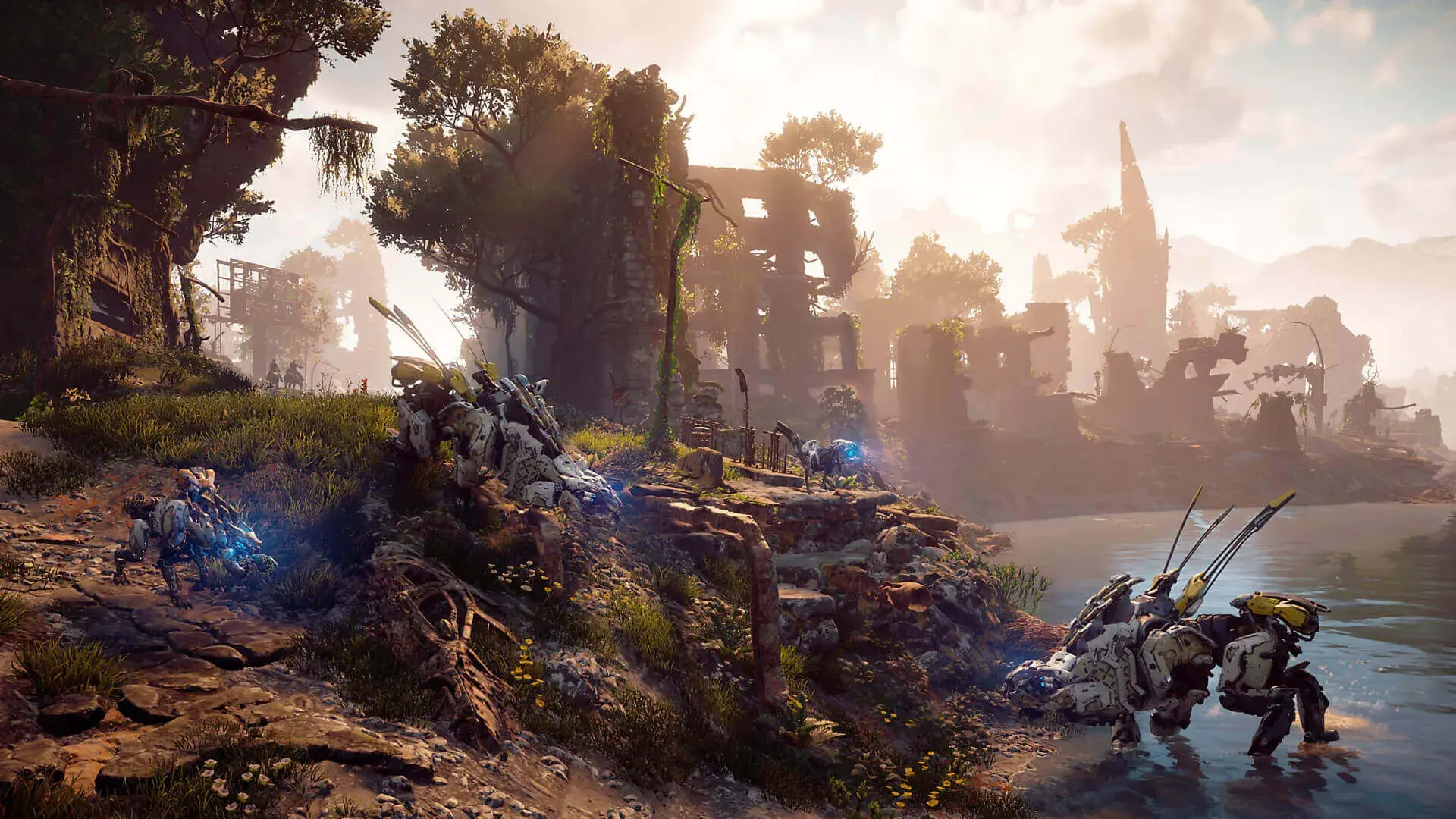 Against Overwhelming Odds
Engage in a deep, rewarding role-playing experience that involves highly varied tactical combat. Fuse primitive gear with advanced technology to craft devices that turn predators to prey. Develop unique strategies to take down different Machines, and hack trapped specimens to do your bidding.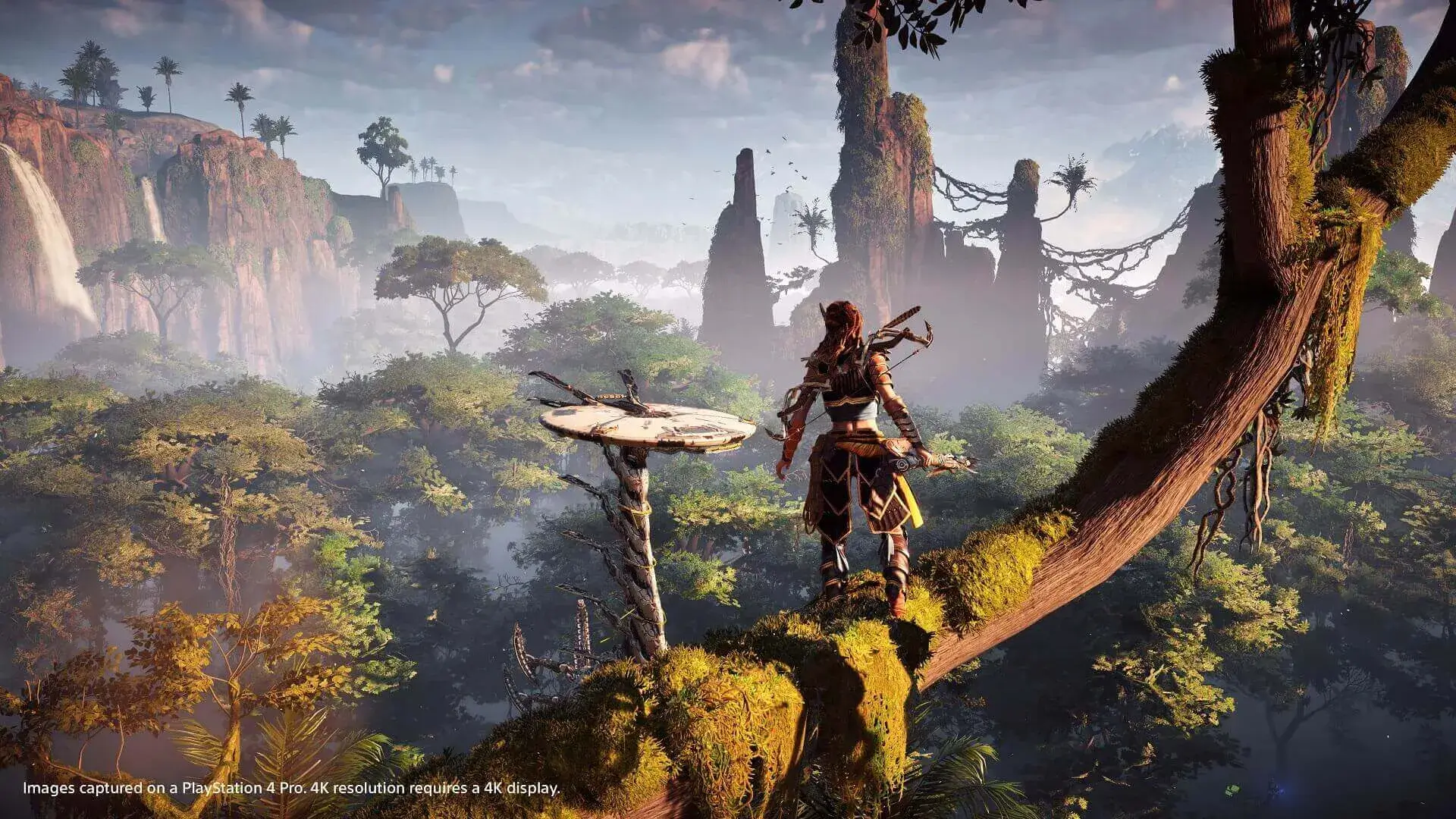 Mysteries of the Old Ones
Journey through a world filled with strange artefacts and crumbling ruins to unlock its deepest mysteries. How did the Machines come to dominate this world, and what happened to the civilization that came before? The answers may determine Aloy's fate – and that of humanity itself.