Forza Motorsport 7 on Xbox One immerses players in the exhilarating thrill of competitive racing. From mastering the new motorsport-inspired campaign to collecting a wide range of cars to experiencing the excitement of driving at the limit, this is Forza Motorsport 7 xbox one
Dangerously Beautiful
Immerse yourself in the exhilarating danger that defines motorsport.
True 4K Performance
Built from the ground up to be UHD at 60 frames per second, Forza Motorsport 7 will be the premiere 4k gaming experience.
Dynamic Race Weather
Intense rain, expanding puddles, and limited visibility make this the ultimate test of bravery and skill behind the wheel.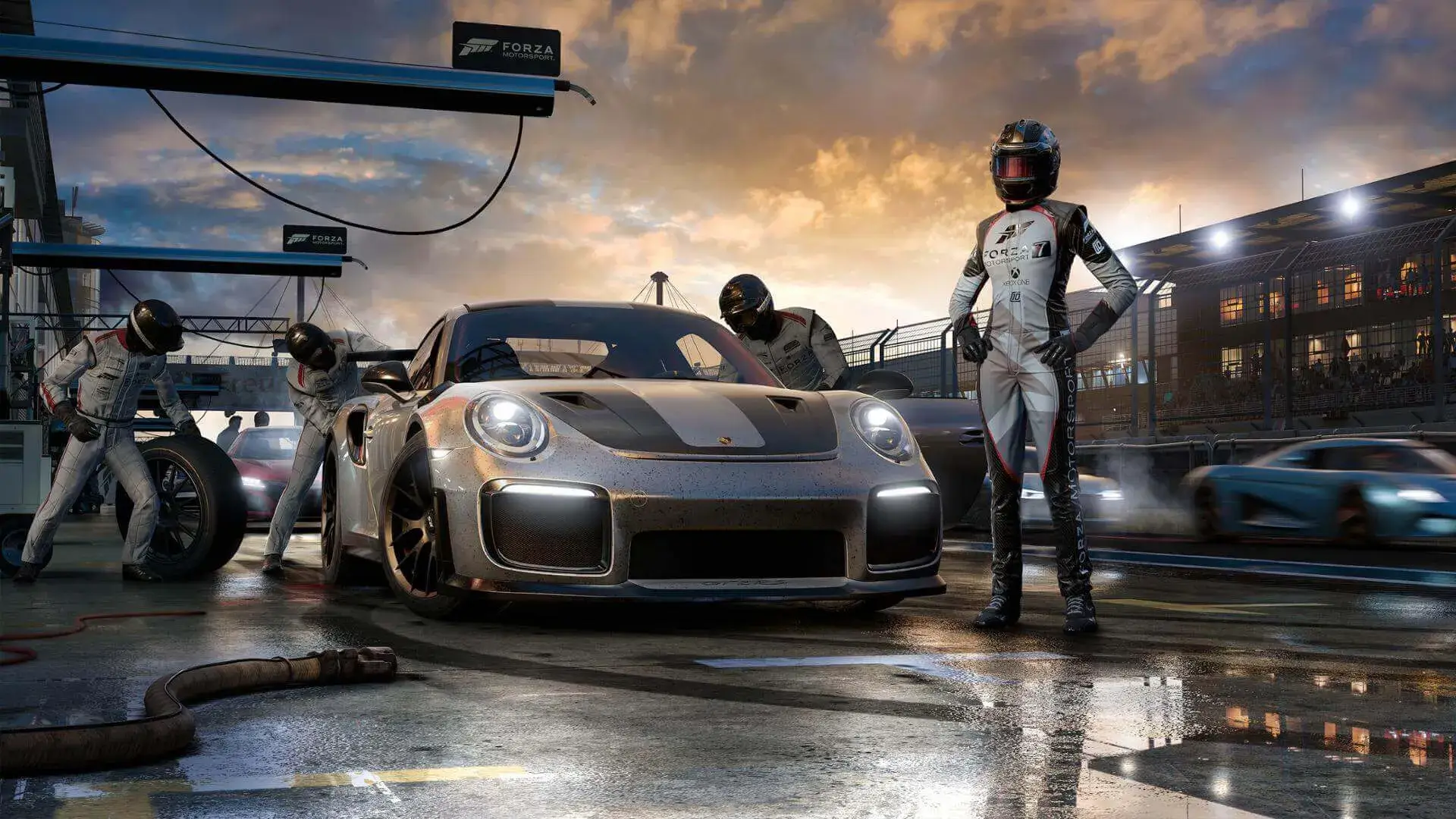 Ultimate Automotive Playset
More than 700 cars. Master 30 racing environments with over 200 ribbons, Forza's largest track list ever. No two races are the same as race conditions change every time you return to the track.
A Brand-New Campaign
The premier racing championship – The Forza Driver's Cup. Battle thousands of Drivatars to earn trophies and become the Forza Driver's Cup Champion.
Ultimate esport
With new leagues, enhanced spectating modes, Mixer integration and premier partners like Porsche, Forza 7 is the ultimate racing esport for players and viewers alike.