*Internet and Xbox Live Gold are required* Anthem for Xbox One The story has just begun. Its world will continue to evolve and challenge you as you develop your arsenal of javelins and unleash your power in Anthem for Xbox One
The world of Anthem is a dangerous place. Chaotic. Unpredictable. A world left unfinished and abandoned by the gods. As a freelancer, you are one of the elite few chosen to fight against the chaos. To wield the power of your javelin and bring order to the madness.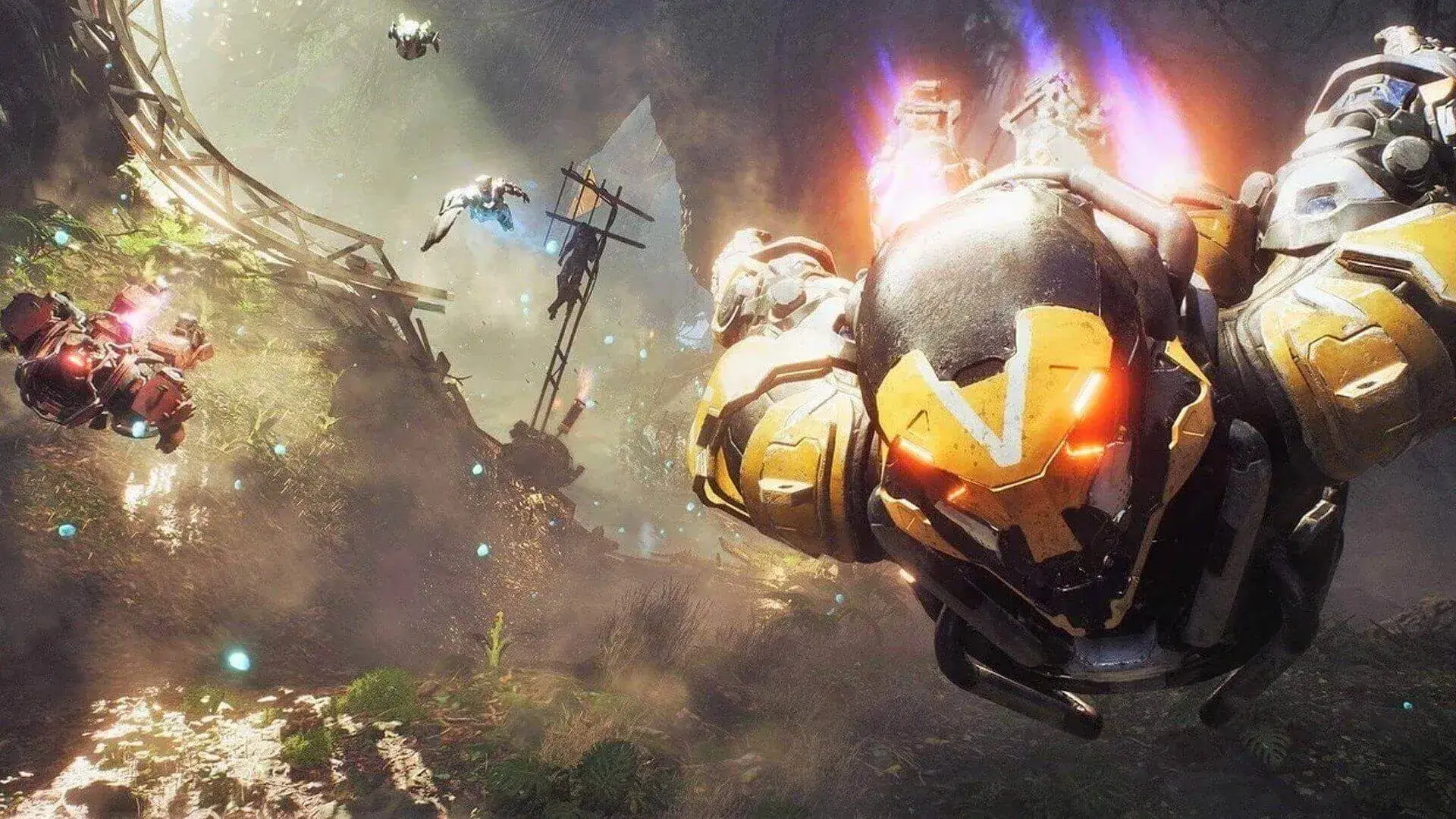 TRIUMPH AS ONE
Team with up to three other players in cooperative adventures that reward both combined effort and individual skill. Each player's choice of javelin exosuit will shape their contribution and strategic role. As you explore, you will discover a gripping story filled with unique and memorable characters. Seamless and intelligent matchmaking will ensure you can quickly and easily find other players to adventure alongside.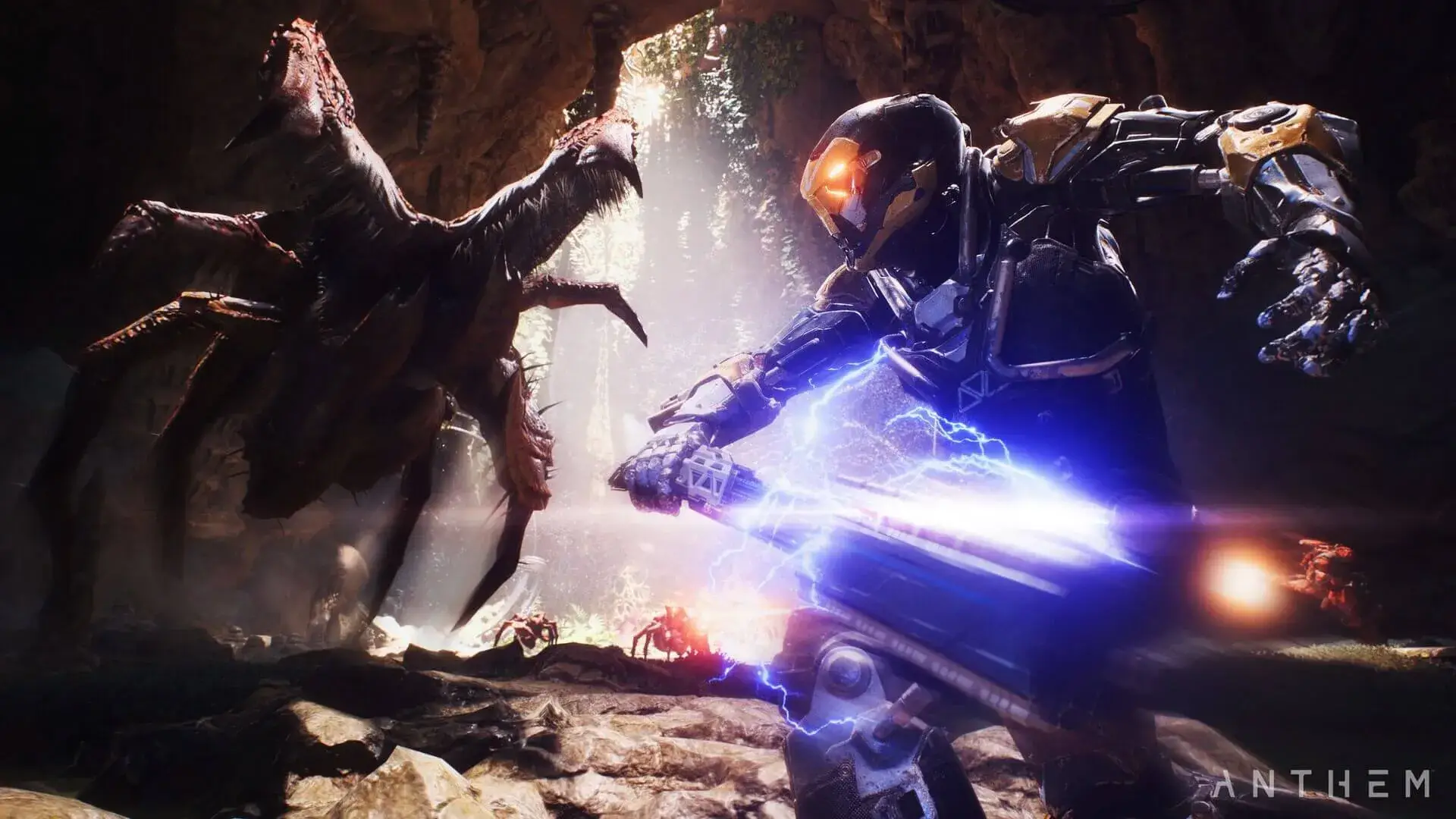 SUIT UP WITH JAVELINS
Every time you enter the world as a Freelancer, you'll select a powerful javelin exosuit – armor designed to provide its pilot with incredible offensive and defensive capabilities. Move at incredible speed, rocket across the skies, or safely roam watery depths. As you play, you will constantly progress both your own abilities as a javelin pilot and the combat and traversal capabilities of your growing collection of exosuits.