The critically acclaimed survival horror title takes players back to the events that took place between Resident Evil4 and Resident Evil5. The action begins on board a supposedly abandoned cruise ship, the 'Queen Zenobia', where horrors lurk around every corner. In addition to the thrilling campaign storyline, this latest version of Resident Evil Revelations will also include the fan favorite Raid Mode.
Resident Evil: Revelations is a survival horror game where the player controls the on-screen character from a third-person perspective to interact with the environment and enemies. In the game's single-player campaign, the player must complete a series of scenarios collected together into episodes.[1] Most of the scenarios involve the player controlling Jill Valentine aboard a ghost ship in the Mediterranean Sea, but some require the player to play as other characters in different settings.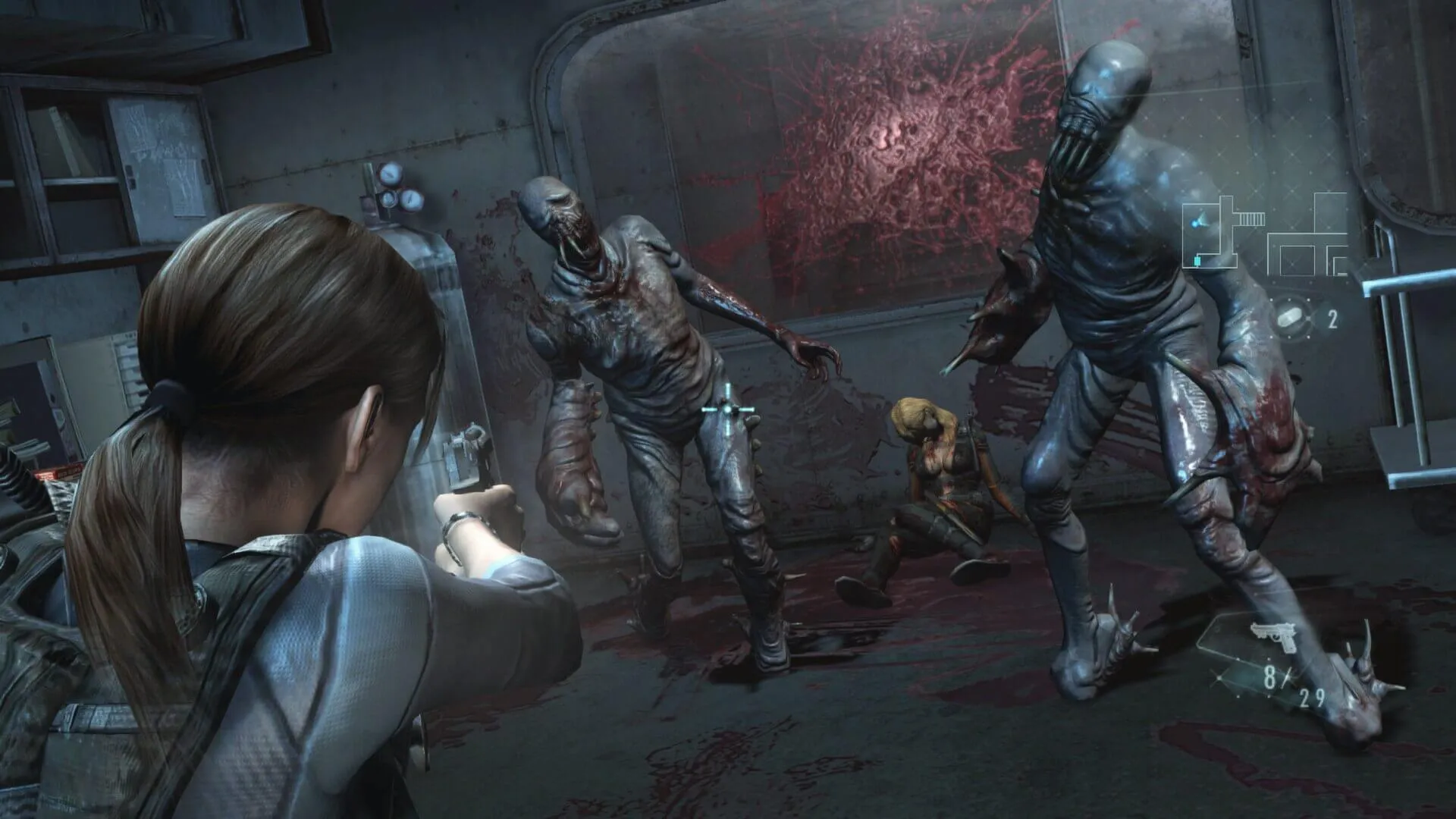 As a survival horror game, Revelations emphasizes survival, evasion, and exploration over fast-paced combat by providing the player with limited ammunition, health, and movement speed. The player has the ability to run, climb ladders, swim and dive underwater for a limited period of time.[1] Up to three firearms can be carried at one time, in addition to grenades and the standard combat knife. Firearms range from handguns to shotguns, submachine guns and rifles.
Launch Trailer