In One Piece World Seeker on PS4 Luffy and the Straw Hat Pirates are back in a new story that puts players into Luffy's point of view, as he battles and explores an expansive and seamless world in One Piece World Seeker for PlayStation 4
Leave your compass behind and join Luffy as he embarks on a brand new action-packed adventure where you can experience the powers of the legendary Gum-Gum fruit to uncover hidden secrets on an original, never-before-seen island! Time to set sail!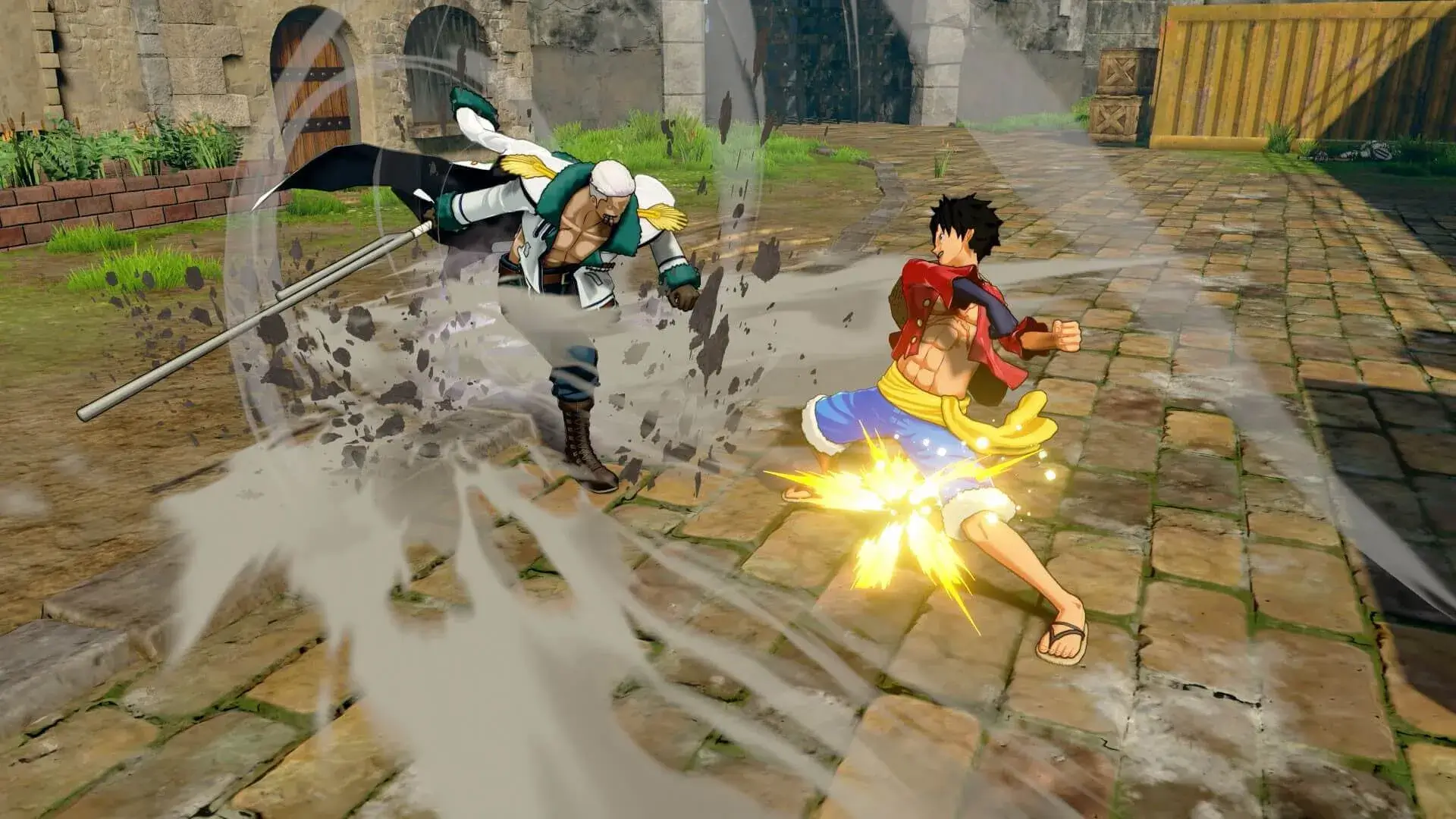 Dynamic Gum-Gum Action
• Take control of Monkey D. Luffy and explore the vast areas of this all-new island as you try to uncover its hidden secrets.
• Experience an Original Story
The Straw Hat Pirates arrive on a mysterious island known only as 'Prison Island' and they're soon caught up in a dramatic story full of twists and turns. Includes original characters designed by Eiichiro Oda himself!
• Fierce Battles Between Popular Characters
Face off against some of Luffy's well-known enemies from the ONE PIECE series. Use his Gum-Gum Fruit powers and powerful Haki abilities to take them down!