Get World War Z on PlayStation 4 .World War Z on PlayStation 4 - PS4 is a thrilling four-player cooperative third-person shooter featuring massive swarms of zombies that recklessly rush their living prey. Focused on fast-paced game play.
Humanity is on the brink of extinction. From New York, to Moscow, to Jerusalem, the undead apocalypse continues to spread. Countless millions of ravenous zombies without feeling or fear overwhelm and infect the embattled survivors of World War Z.
As the end looms, a hardened few band together and endure. Alone, we are easily overcome. Together, we may yet bring down the horde and press on. For our story – the story of humanity – can only live on if we do.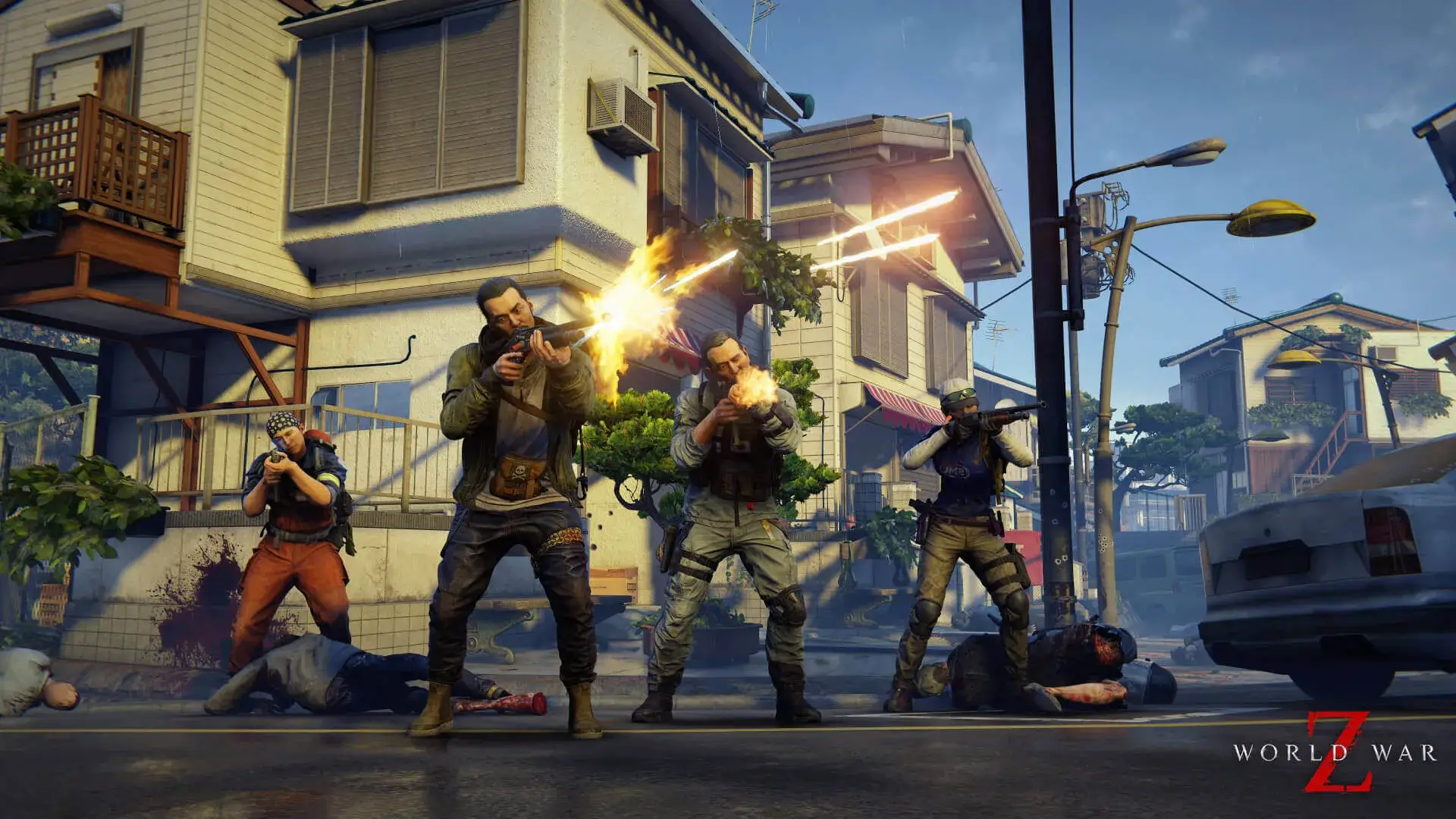 In-game Zombie Hordes behave like real crowds, getting stuck in narrow corridors and climbing on top of each other to reach players on higher levels. Hordes become increasingly more difficult to defeat and behave like single entity bosses as players progress through the game.
The proprietary Swarm Engine™ by Saber Interactive seamlessly renders hundreds of zombies on-screen in incredible firefights. Advanced gore and dismemberment systems provide a visceral and gruesomely satisfying third-person shooter experience.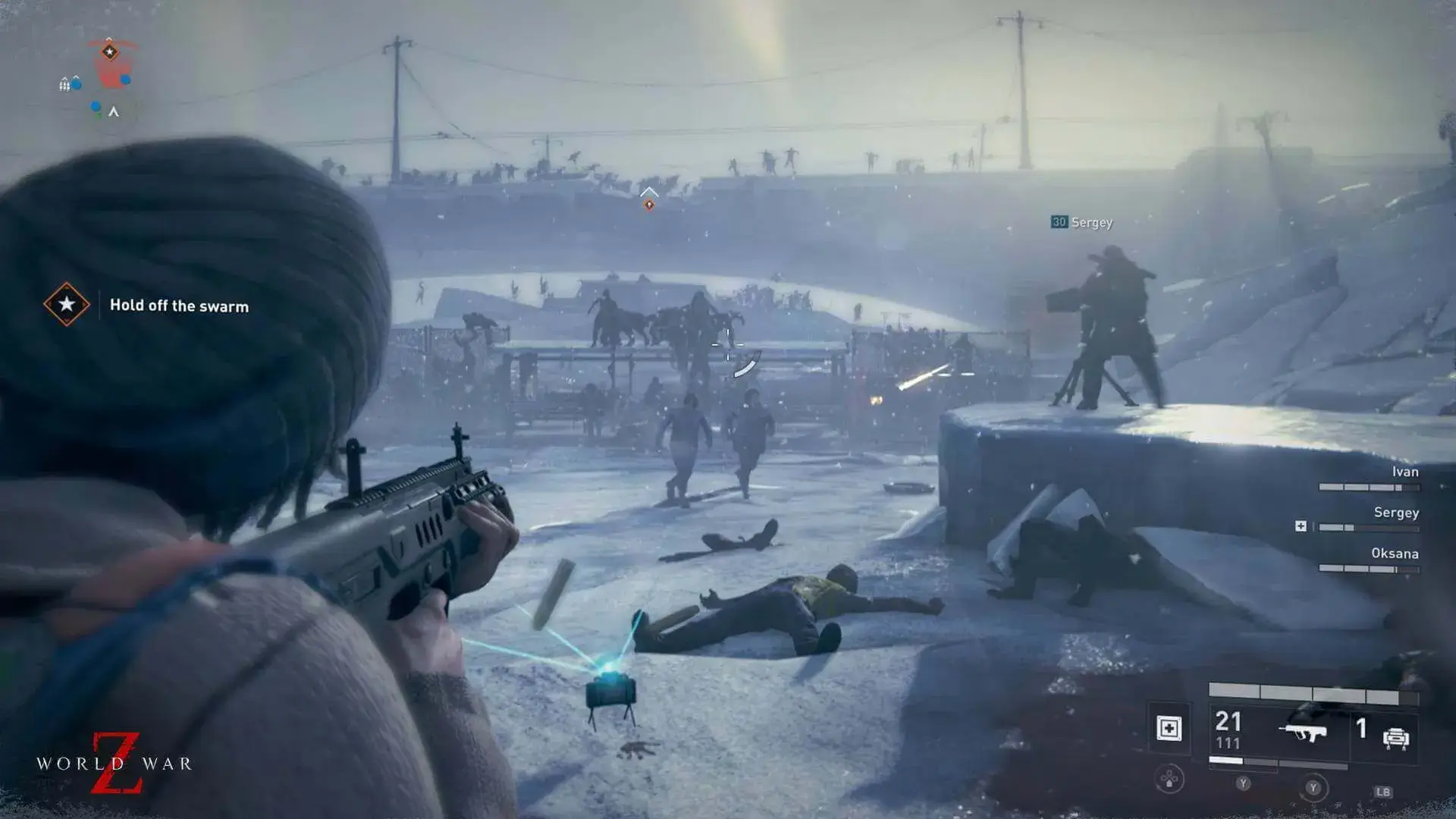 Level up six unique classes - Gunslinger, Hellraiser, Slasher, Medic, Fixer, and Exterminator - each with their own unique perks and play styles. Customize powerful weapons to survive higher difficulty challenges.
Procedural enemy and item spawns — based on player performance — provide a highly replayable co-op experience. Stand your ground, gear up, and strategize as you set traps, barricades, turrets, and sentries to survive the zombie swarms.