Far Cry 3 Classic Edition PS4 has been updated to run smoothly on modern platforms Use an arsenal of weapons and explosives to run gun-first into the action, take down nearby adversaries with your blade or snipe unsuspecting enemies from a distance Explore an island playground as stunningly beautiful as it is diverse - from mountain ranges to swampy grasslands and white sandy beaches. Fight your way through the island's towns, temples, river ports and more for Playstation 4
Far Cry 3 is the best installment in the series so far without any doubts, the series hardcore fans know that very well.
Now you can replay the whole game with enhanced graphics and visuals, relive the best atmosphere of survival action in the jungles again.
The story is all about Jason Brody (the protagonist) who was on vacation with a group of friends in the Rook Islands, celebrating his younger brother Riley getting a pilot's license. However, on a skydiving trip, they land on a pirate-infested island and are kidnapped by pirate lord Vaas Montenegro, who plans to sell them into slavery. Jason escapes with help from his older brother Grant who is killed by Vaas. Jason is rescued by Dennis, who is an adopted member of the islands' native Rakyat tribe.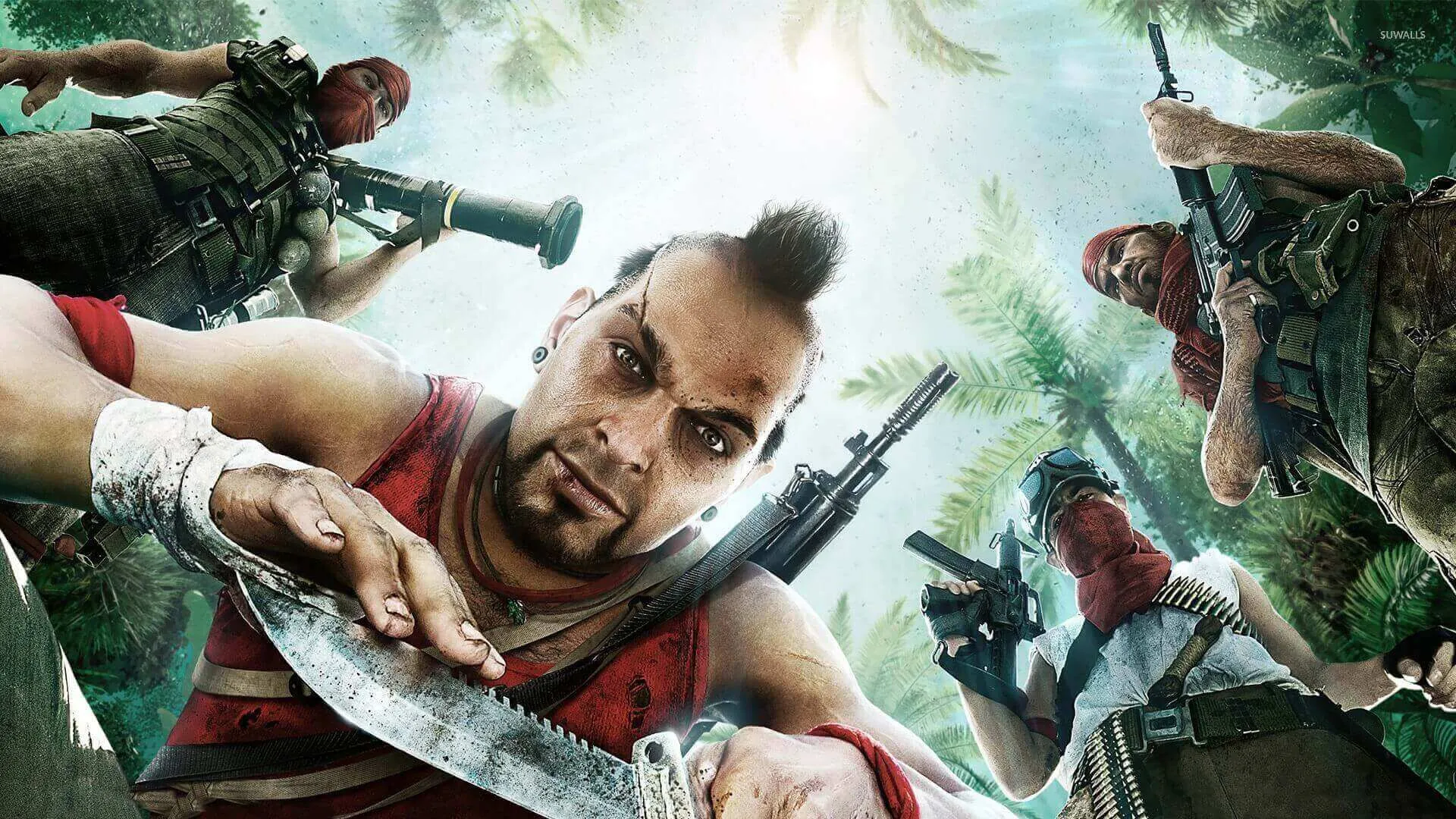 Launch Trailer :