Trials Rising is the newest iteration of Ubisoft's gripping motorcycle platforming series. Combining the core gameplay and over-the-top action of the Trials franchise with all-new features, more competition, and a fresh visual look, Trials Rising is the biggest and most ambitious title in the series to date.
COMPETITION IS EVERYWHERE
Competition is all over the globe with fun and elaborate tracks located across several continents. Whether it's finding the perfect line in a smoldering caldera in the wilds of Yellowstone Park, doing triple backflips off the Eiffel Tower in Paris, or navigating massive drops on Mount Everest with snow storms looming, the thrills are endless. The new map also has integrated community features that show other players' personal bests, and alerts you if a friend has broken your record or if a new custom track has been shared.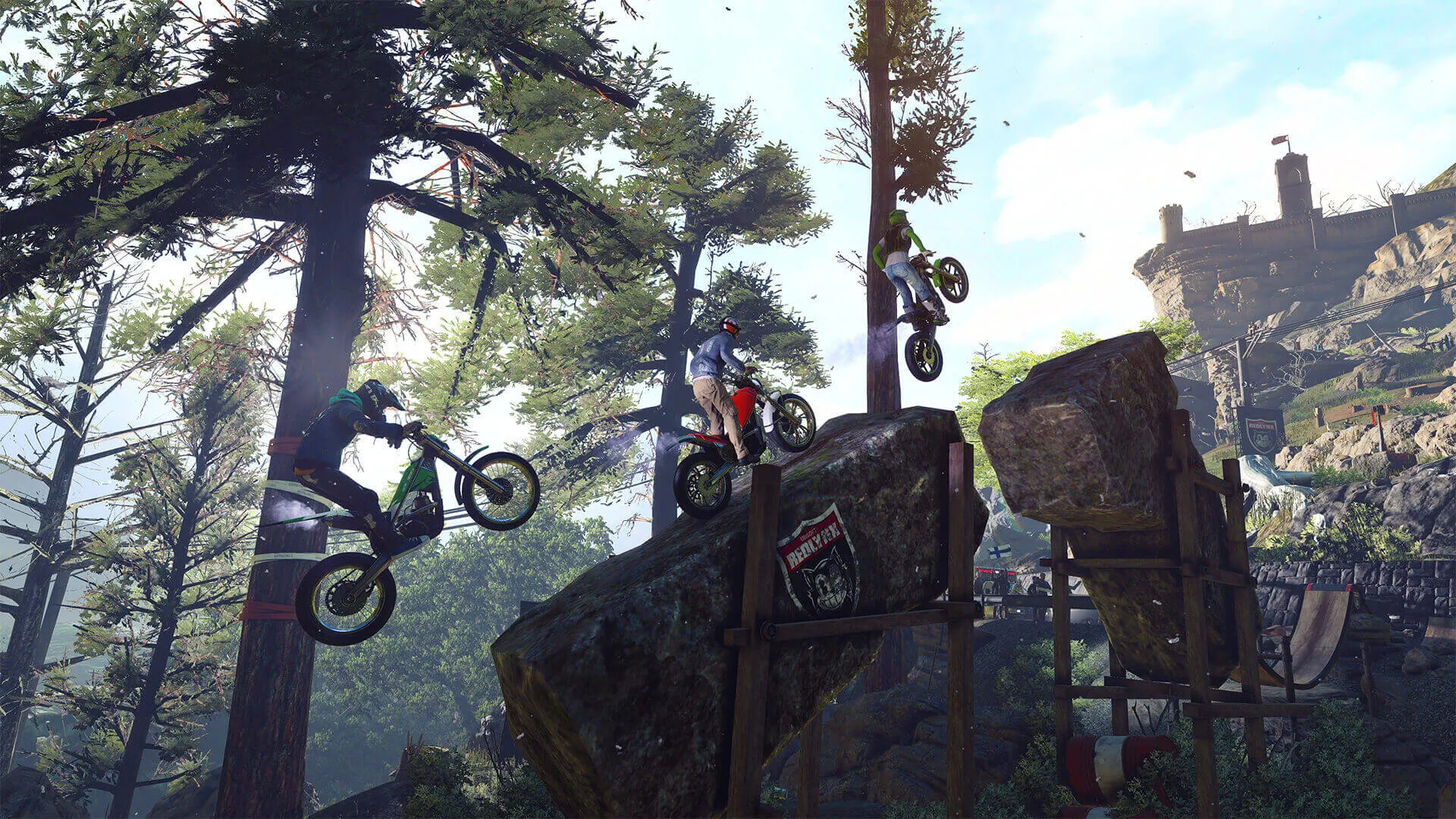 START SMALL, DREAM BIG
From local backyard competitions to the biggest stadiums on the world stage, you will ride against other players as fully visualized ghosts or in real-time local and online multiplayer. Starting from humble beginnings, you'll improve your skills, grow your fame and rise in the ranks as you beat the competition. Looking to earn even more fortune and fame? Sponsors such as Fox Racing Gear, KTM, and even RedLynx are always on the lookout for new talent and will offer contracts to complete special challenges. Think you can execute a perfect run-through without crashing or hold a wheelie for 10 meters? You'll be handsomely rewarded if you can!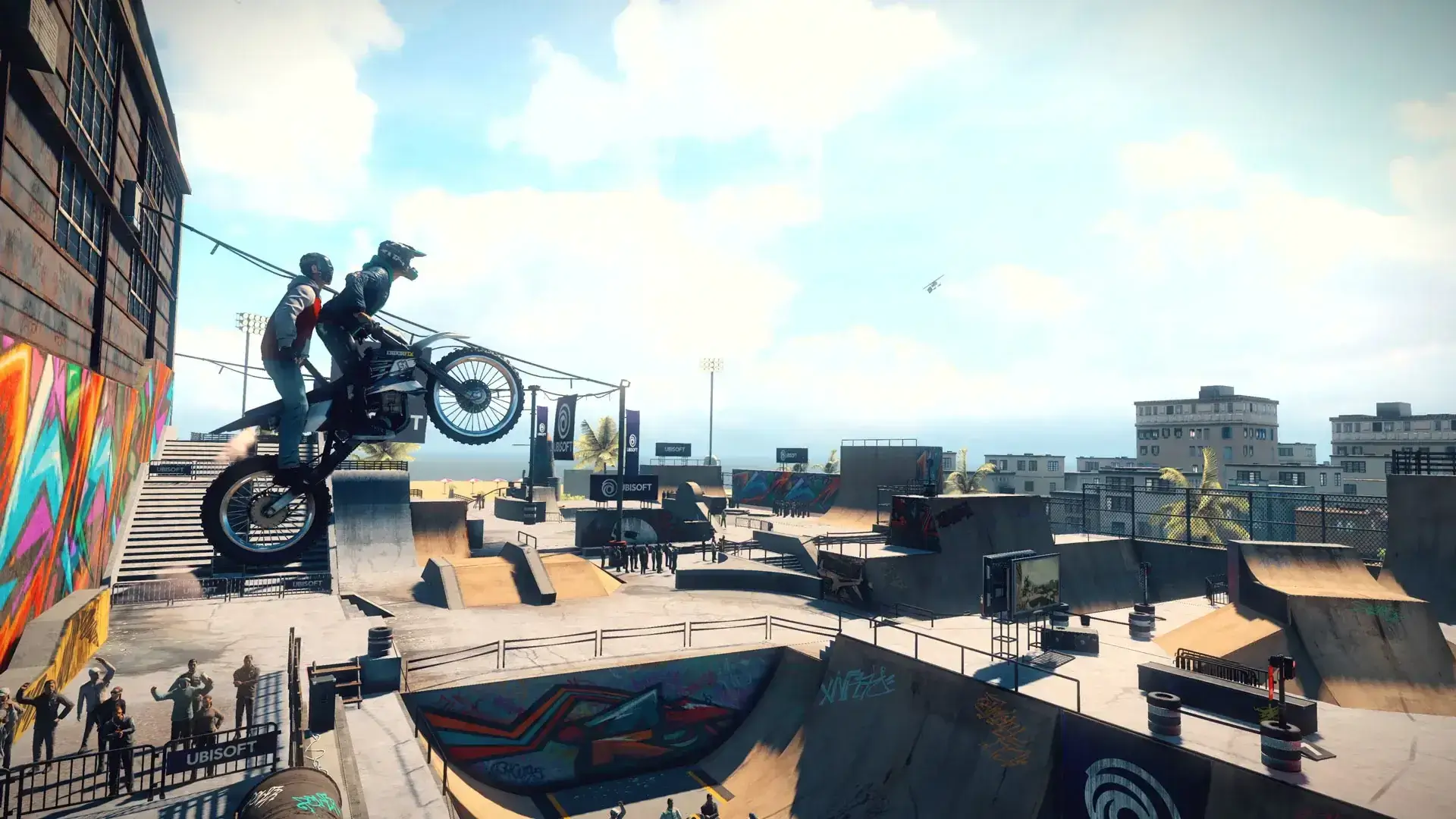 GOLD EDITION Content

Upgrade your Trials Rising experience with the GOLD EDITION including the Game, the Expansion Pass and a 16-page Sticker Artbook.
Game Content
Trials Rising standard game
The Expansion Pass, giving you access to additional motorbikes, tracks and more.
Physical Content
A 16-page Sticker Artbook, featuring some of the most epic arts created for the game.