RECLAIM YOUR FUTURE
London's fallen into an oppressive nightmare, but there's still a chance to trigger a wake up call. Rally the resistance to use the city's tech and firepower against those pulling the strings.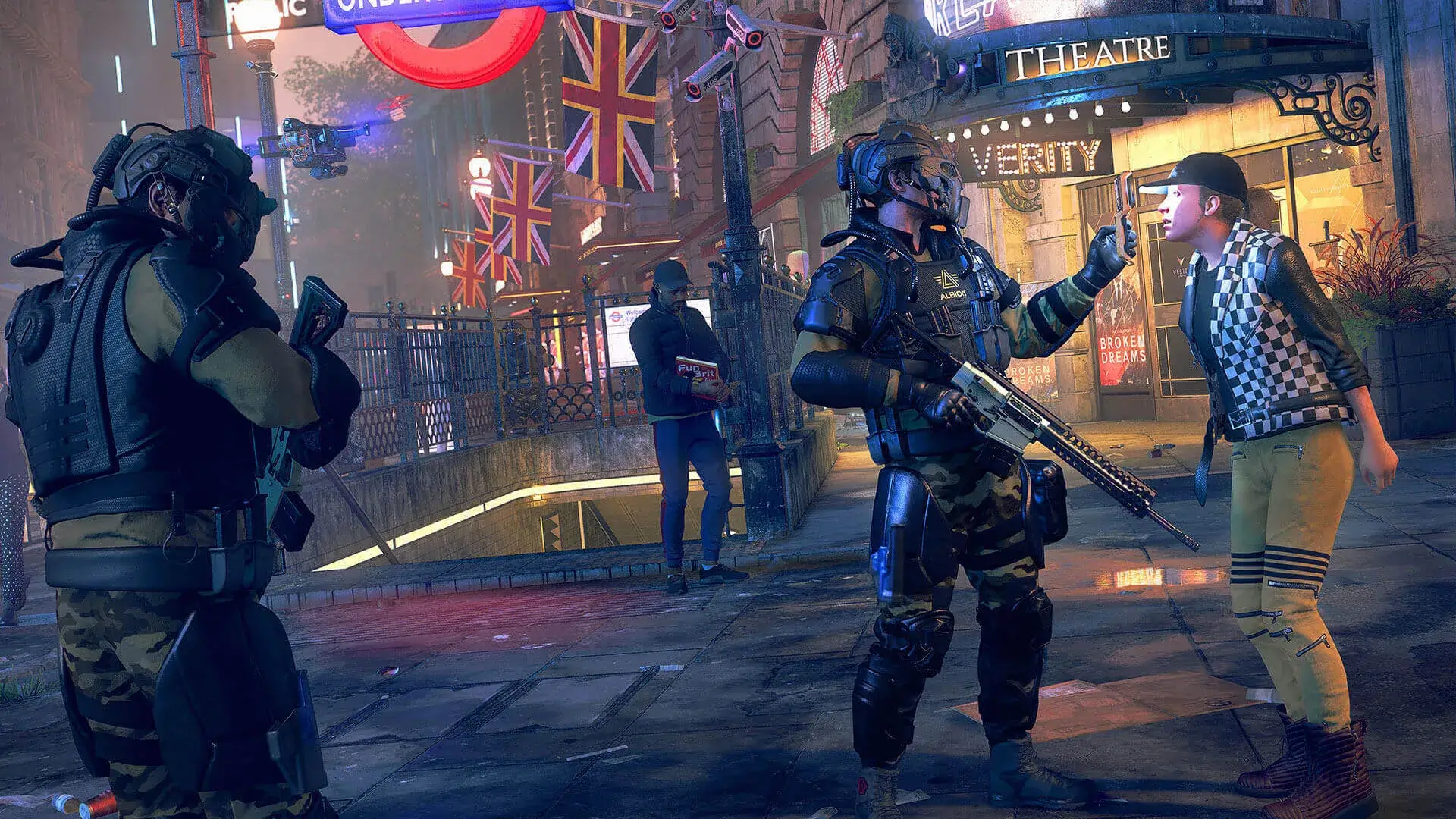 WORK TOGETHER FOR FREEDOM
Team up with your real-life mates in co-op mode to explore dedicated online content, missions and exciting side activities such as bareknuckle boxing, freestyle football, illegal couriering, and posting street art.