SHAPE YOUR LEGEND! On UFC 4 on PlayStation 4
About the Game:
NEW VENUES
Bang it out in the backyard or surround yourself in the storied tradition of the Kumite — both are possible in the all new locations of UFC 4. Plus, fight at UFC Apex and Action Avenue. Whether you're inspired by backyard brawlers or underground warriors, your fighting style will be shaped by these all new, immersive environments.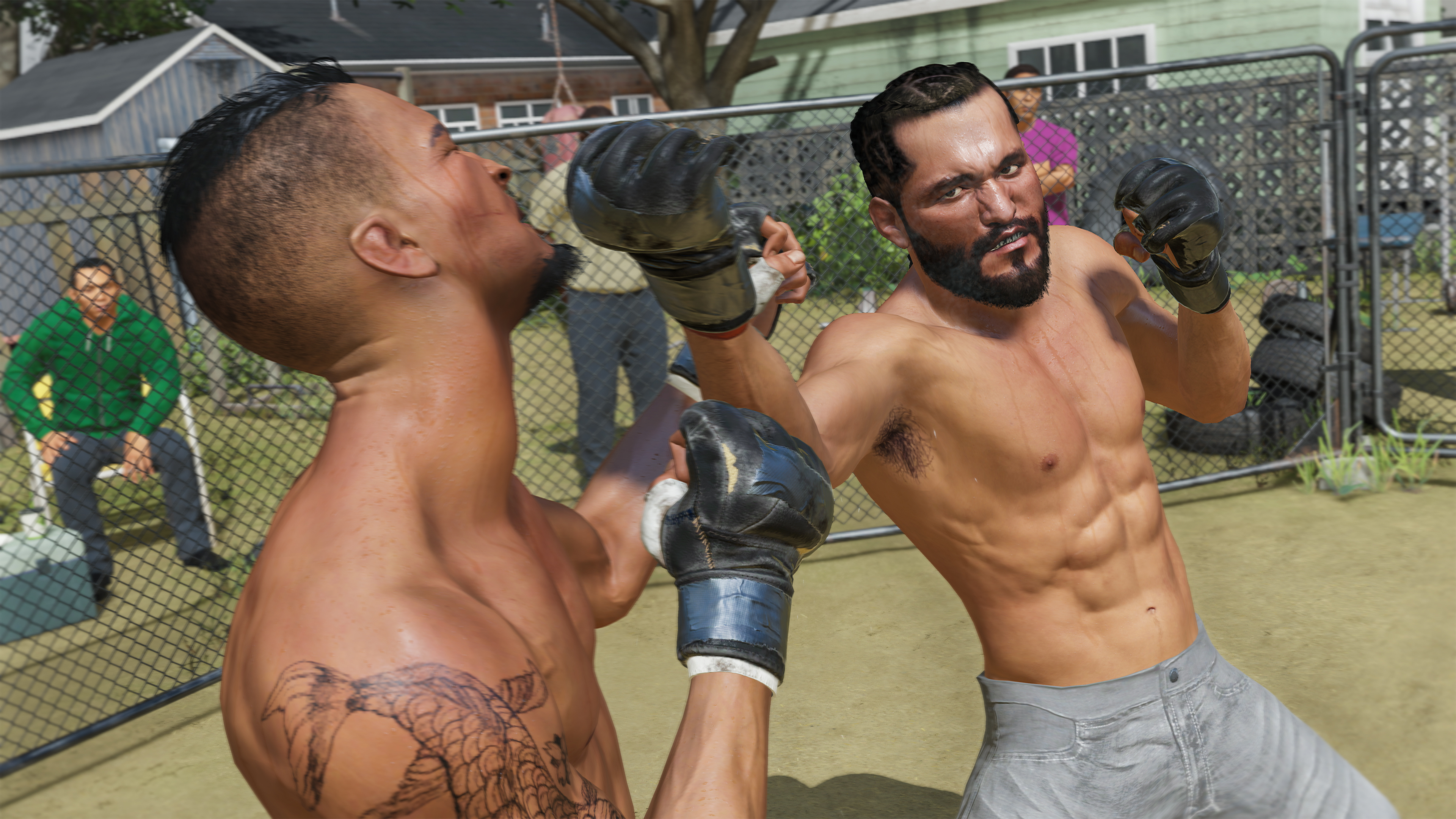 BLITZ BATTLES
This fast-paced mode pits you against other fighters online, competing in a round-based rapid-fire tournament. A constant rotation of rulesets keeps the experience fresh and the competition hot.