Razer Basilisk X HyperSpeed Gaming Wireless Mouse .UNTETHERED LETHAL PRECISION Whatever domain you game in, hunt without restraint with the Razer Basilisk X HyperSpeed—a dual-mode wireless gaming mouse that grants you the freedom and precision to perform.
---
---
RAZER™ HYPERSPEED WIRELESS
25% faster than any other wireless technology available, you won't even realize that you're gaming with a wireless mouse due to its high-speed transmission, lowest click latency, and seamless frequency switching in the noisiest, data-saturated environments. As a benefit of its dual-mode design, you can also switch to its Bluetooth connection for extended battery life.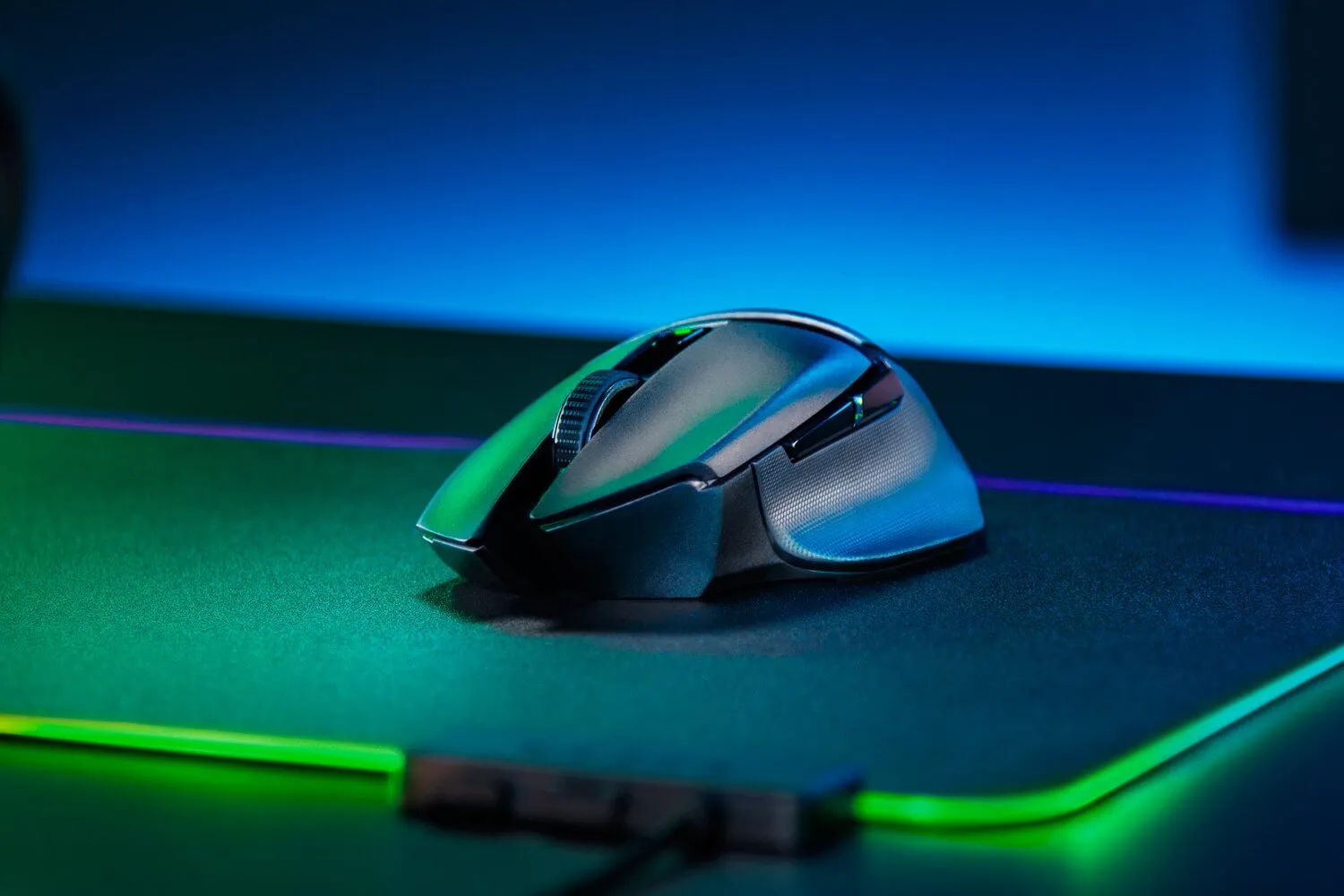 RAZER™ 5G ADVANCED OPTICAL SENSOR
Engineered with 99.4% tracking accuracy and up to 16,000 DPI, the sensor in this wireless mouse offers the precision and speed you need to stay at the top of the leaderboard.
ULTRA-LONG BATTERY LIFE
When in Bluetooth mode, the Razer Basilisk X HyperSpeed is good for up to 450 hours. For gaming, using its Razer™ HyperSpeed Wireless lets you to tap on its ultra-fast performance for up to 285 hours.
up to 450 hours in Bluetooth mode up to 285 hours in HyperSpeed Wireless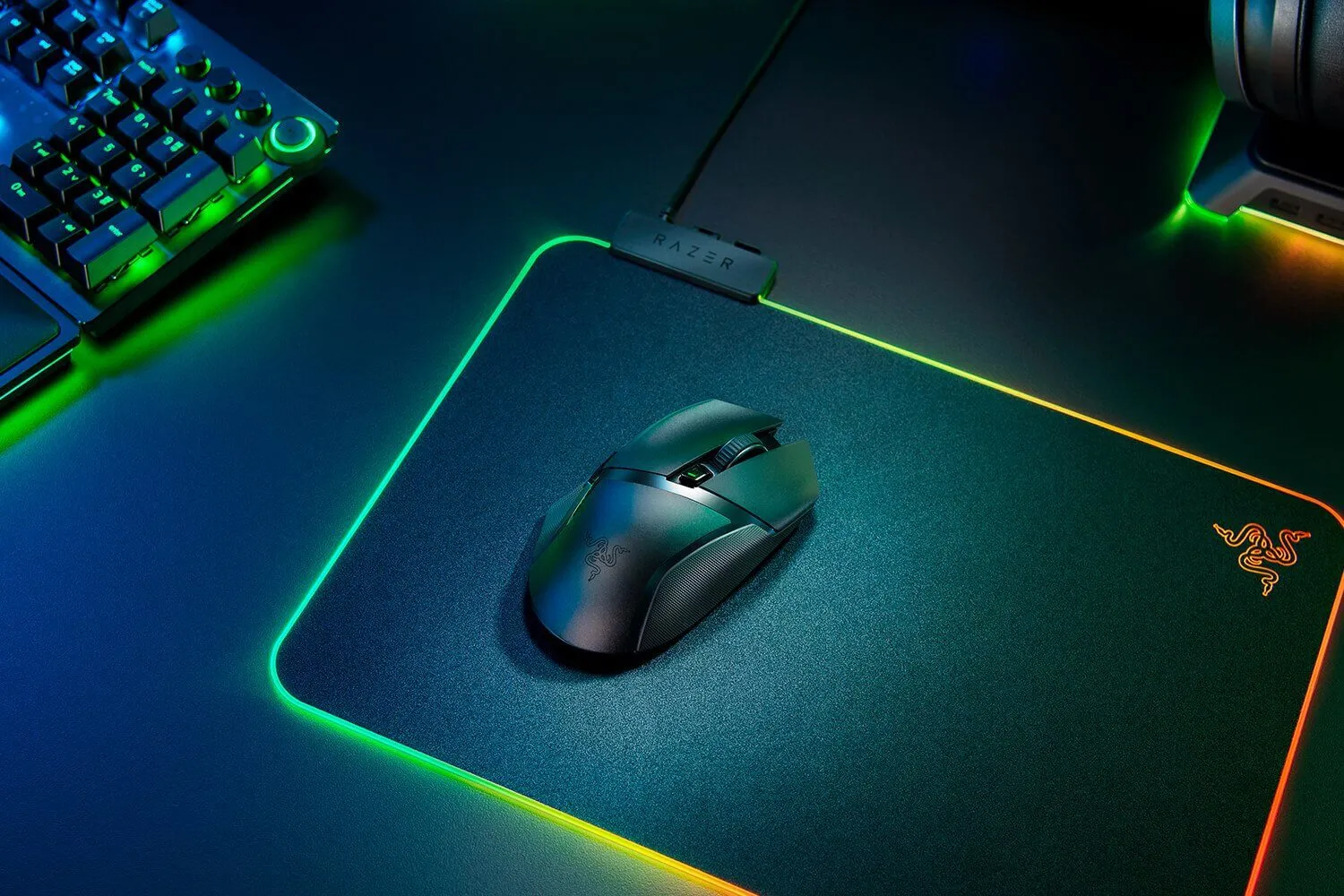 RAZER™ MECHANICAL MOUSE SWITCHES
Designed to deliver fast and precise mouse clicks, these switches boast a durability of up to 50 million clicks—ideal for extensive gaming.
6 PROGRAMMABLE BUTTONS
Fully configurable via Razer Synapse 3, the 6 programmable buttons let you access macros and secondary functions so you can execute extended moves with ease.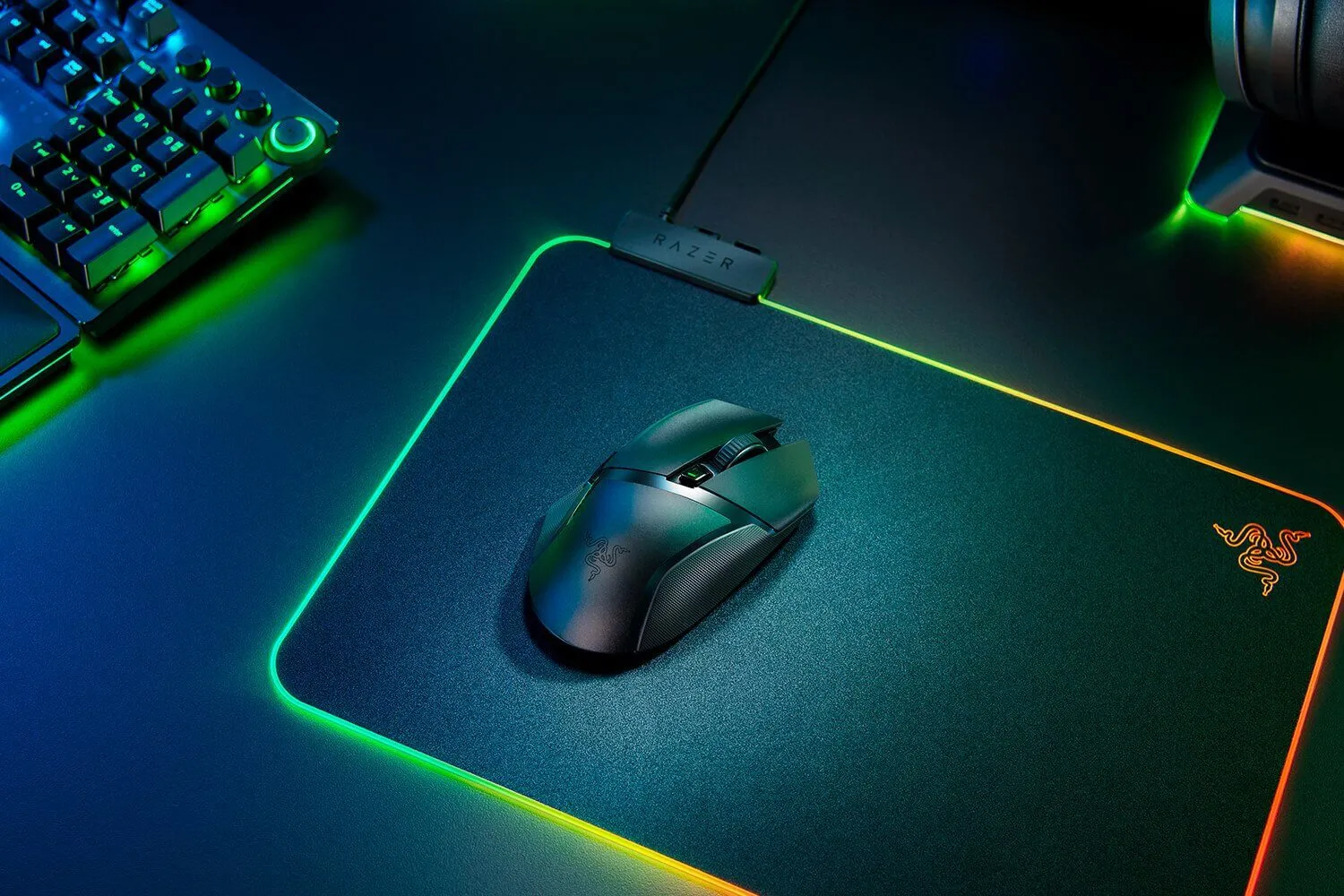 ONBOARD DPI STORAGE
Pre-set up to 5 custom DPI stages on Razer Synapse 3 and bring your settings anywhere, so you're always ready to compete no matter the arena.
Form Factor:
Right-Handed
Connectivity:
Razer™ HyperSpeed Wireless Bluetooth
Battery Hours:
Up to 450 Hours
Sensor:
Optical
MAX ACCELERATION (G)
40
Max Sensitivity (DPI):
16000
Max Speed (IPS):
450
RGB Lighting
None
Programmable buttons:
6
Switch Type:
Mechanical
Switch Lifecycle:
50 Million Clicks Razer™ Speedflex Cable
Mouse Feet:
Standard Stock Feet
CABLE
None
TILT SCROLL WHEEL
No
OMM:
1 Profiles
Size:

Length x Grip Width x Heigh
5.11" x 2.36" x 1.65"
130 mm x 60 mm x 42 mm

WEIGHT: 0.18 lbs / 83 g

Compatibility:

- Windows™ 10 / Windows™ 8 / Windows™ 7"64 - Bit or Higher"
- Razer Basilisk X HyperSpeed Gaming Wireless Mouse
- User Guide
- wireless Adaptor