KIWI design Fitness Facial Interface - Oculus Quest 2 with best prices. A better fit for the best immersion. This pack comes with two light blockers and alternate facial interfaces with corresponding silicone cover, for users with low nose bridges and wider or narrower cheekbones. All easily interchangeable and made with the same materials as the standard fit.
About Product:

Comfortable and Sanitary

The face cover pad for Quest 2 is made of plastic, PU leather, a high-density sponge, and elastic fabric. It's soft, washable, and easy to clean. Make your long-time VR gaming more hygienic and share the happiness with family or friends.
Patented L-shaped Vents Design
To solve the problems such as airproof and light leakage, we make a unique L-shaped lightproof vent designed bracket, and already in patent applying. Thanks to the L-shaped vents, it ensures both 100% anti-light leakage and maximum ventilation. What's more, with the largest vents area on the bracket compared with all current products, it performs much better than other alternative types, which only small sample vents with light leakage and little airflow.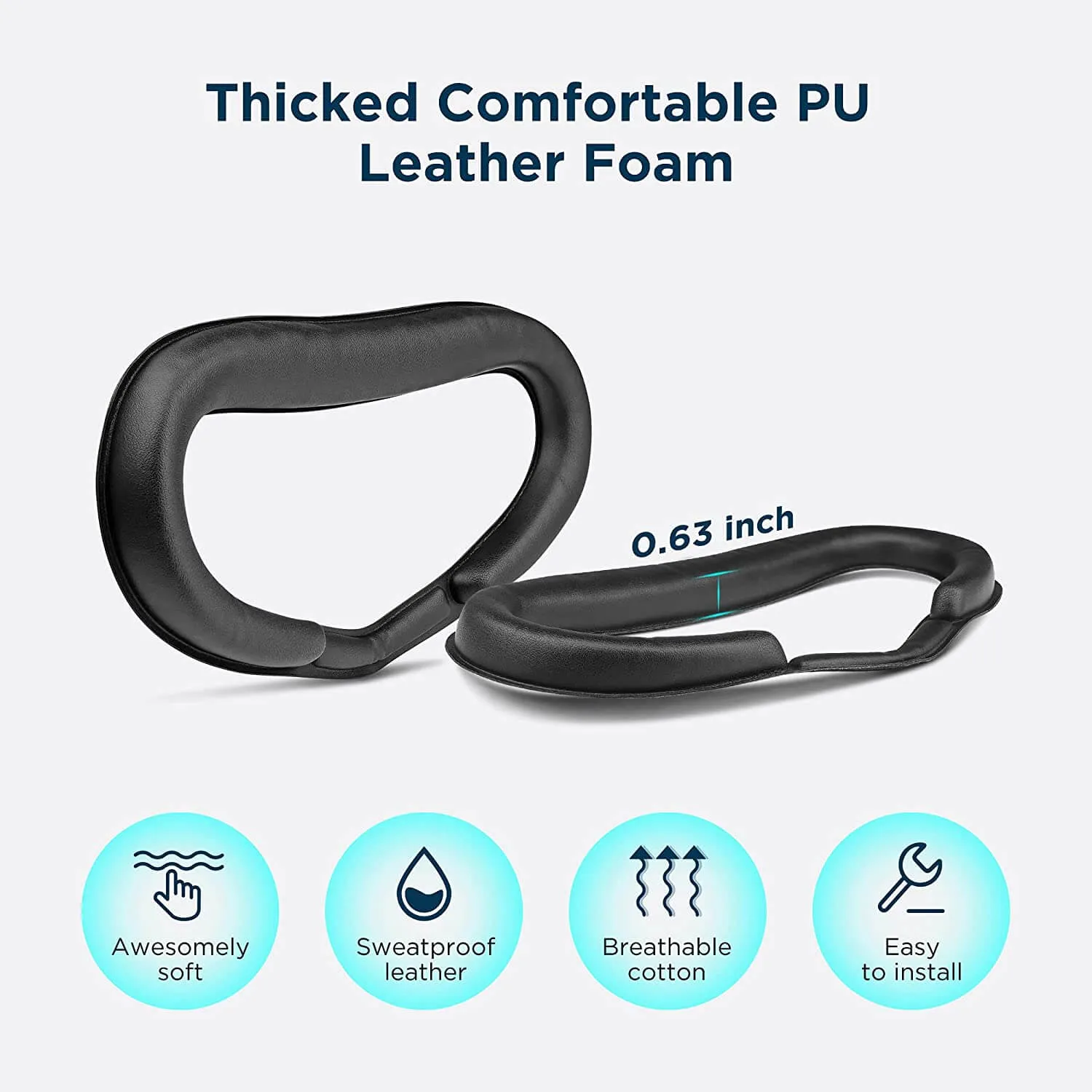 Upgrade Thickened Face Pad
The thickness of the detachable PU leather foam face pad is 16 millimeters, which is two times as other, the thickened will effectively distribute pressure and reduce red marks on your face, provide a more comfortable experience.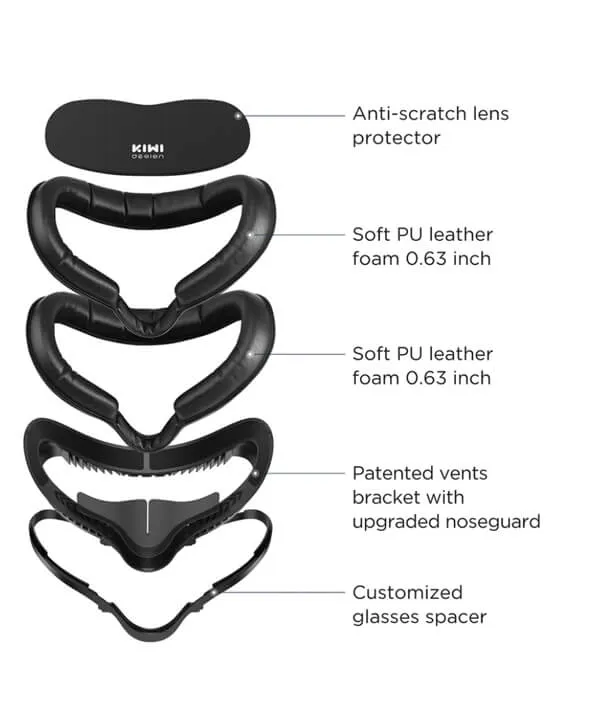 High Elasticity Sponge
The sponge within the face pad is an upgraded version, made of better materials. 16mm pad could be compressed as thinner as an 8 mm one and restore immediately, also lets you closer to the display, offering a wider field of view and a tighter fitting. Don't bother to consider which thickness pads should be chosen, this one could meet all your needs.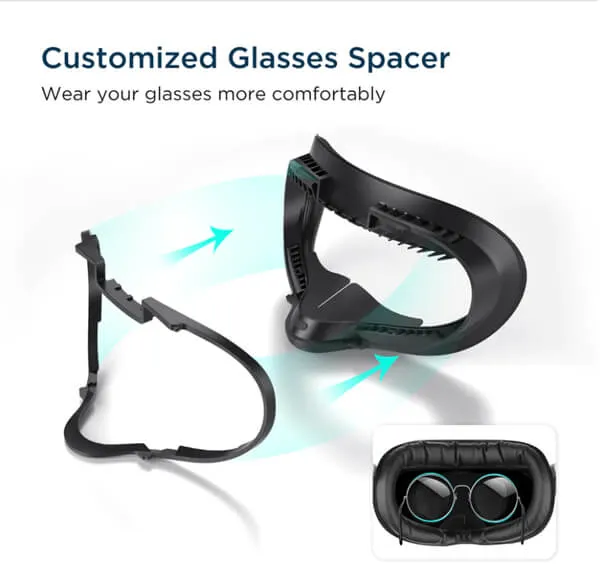 What In The Box??
1x Facial Interface Bracket

1x 16mm Face Pad

2x Anti-light Leakage Nose Pad Lens Cover