Bloodborne on PS4 Face your fears in this dangerous new world, where danger, death and madness lurk around every corner. in Bloodborne on PlayStation 4
Introducing Bloodborne, the latest Action RPG from renowned Japanese developer FromSoftware, makers of the hit Dark Souls series, coming exclusively to the PlayStation 4 system. Face your fears as you search for answers in the ancient city of Yharnam, now cursed with a strange endemic illness spreading through the streets like wildfire. Danger, death and madness lurk around every corner of this dark and horrific world, and you must discover its darkest secrets in order to survive.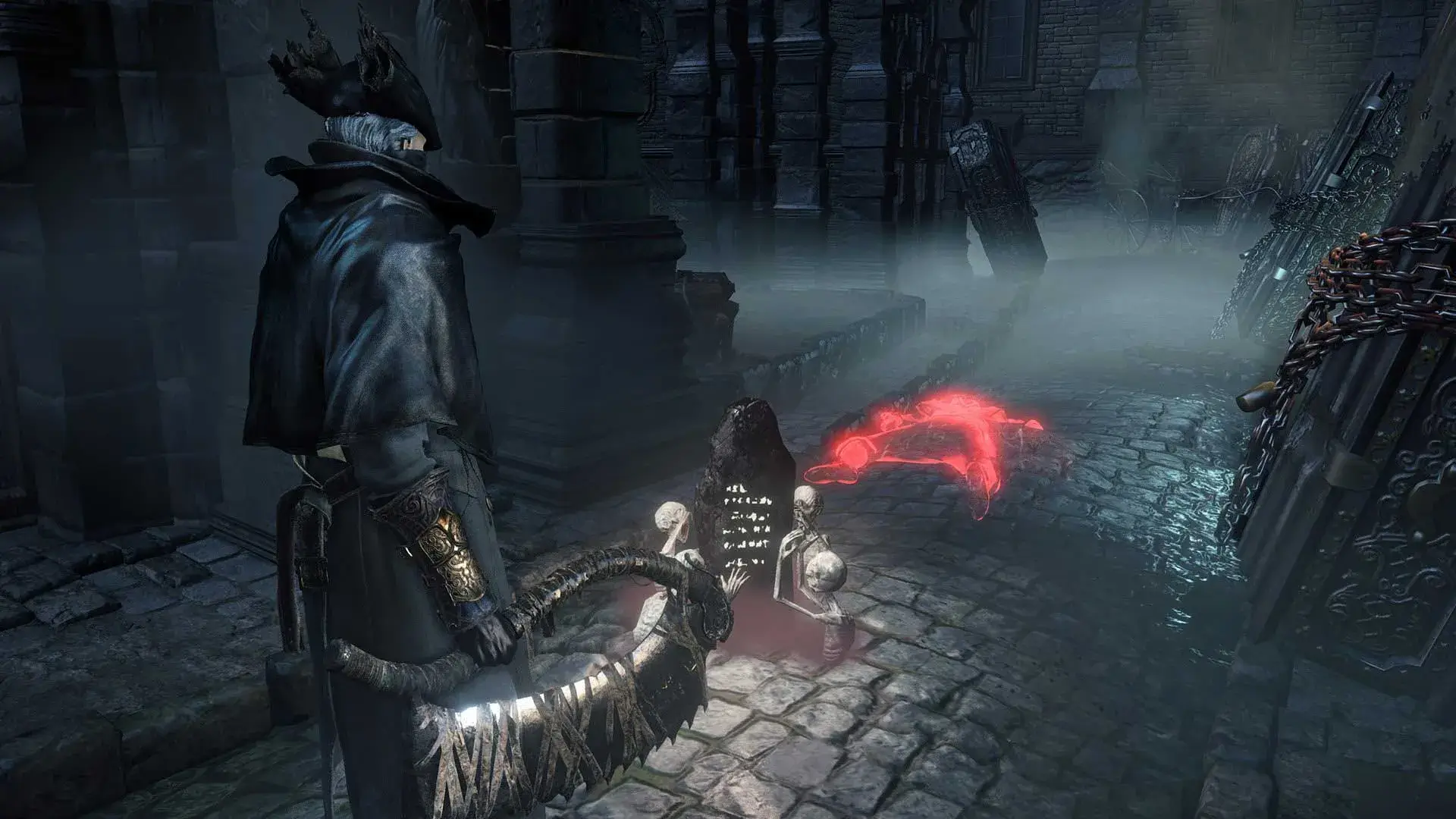 n Yharnam, the best defense is a solid, strategic offense.
When youtake damage from enemies, counter-attack the enemy within a certain period of time to regain some of your lost HP. The damage taken initially turns orange, indicating you can earn it back if you are quick enough. Hesitate too long and you'll lose that health for good.
With a stroonger focus on offense and pro-active combat, battles become more pitched, thrilling and rewarding.