Following the uploading of several videos exposing Eden's Gate of their actions by 3 bloggers to save Hope County, the U.S. Marshal Service issues an arrest warrant for Joseph Seed. Marshall Burke, along with Sheriff Whitehorse, Deputy Pratt, Deputy Hudson, and a junior deputy arrive in the county to arrest Joseph.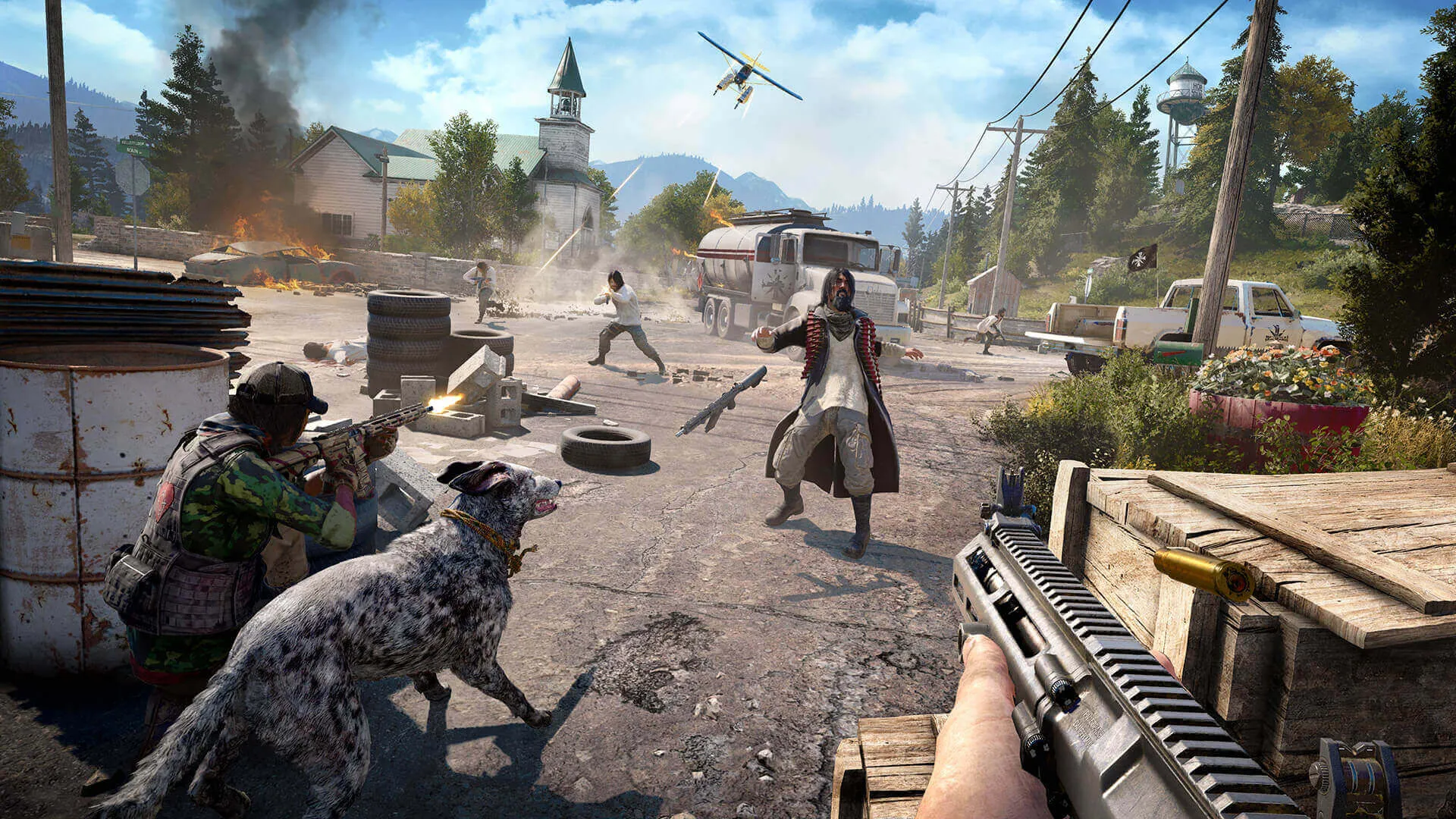 Shortly after bringing him to their helicopter, one of Joseph's followers brings it down, jumping directly into the rotors and crashing the helicopter. Cultists quickly arrive, rescuing Joseph and kidnapping the Sheriff, Hudson, and Pratt with the Junior Deputy and Burke escaping to safety.
Gameplay
As for a Far Cry game the open world first-person shooter remains the same, but with many new features such as customizable vehicles and fully operational planes with dogfights. For the first time in the series, Far Cry 5 offers full character customization. The hunting system and the ecosystem is back along with fishing but with far less exotic animals.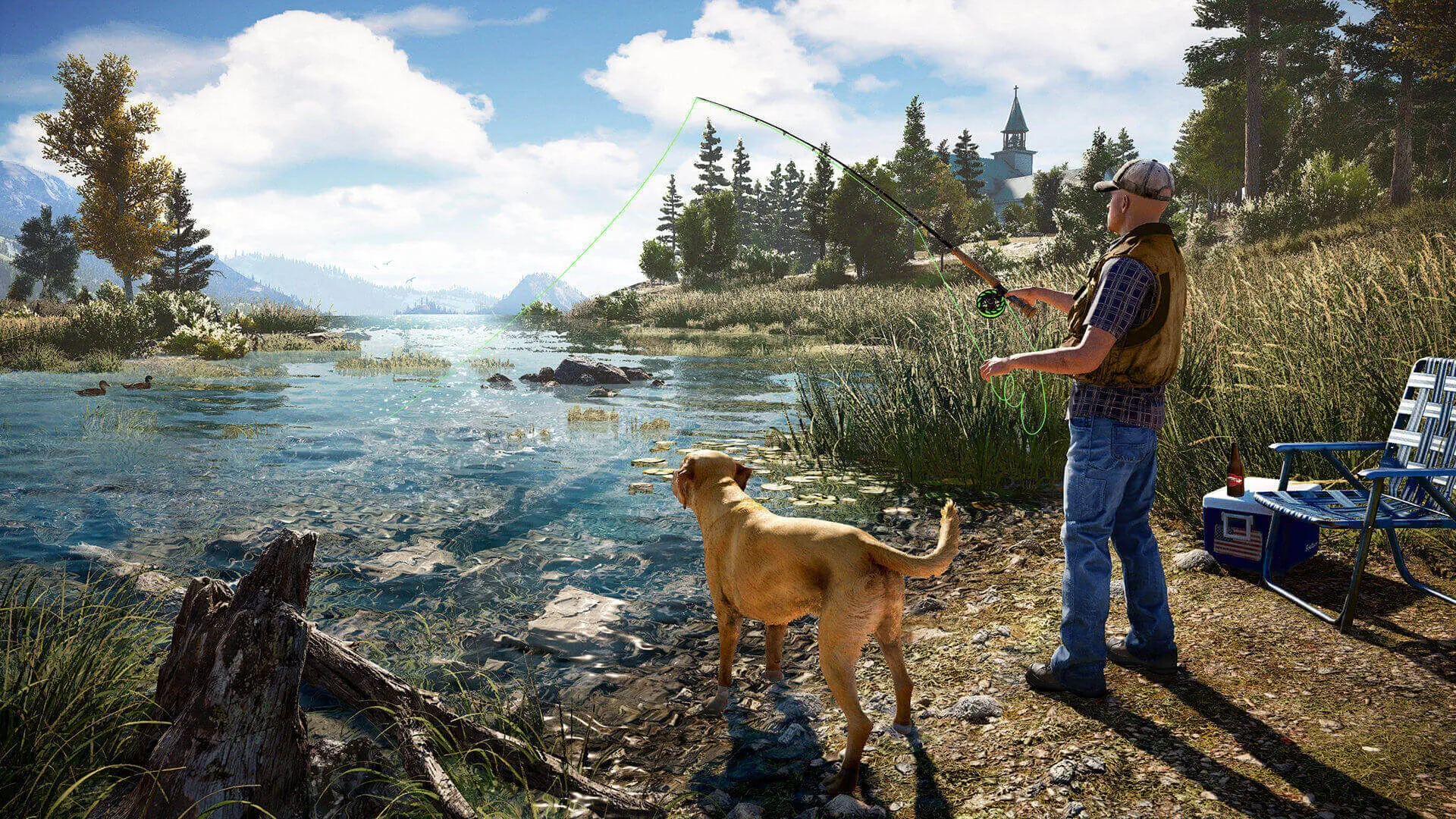 Launch Trailer