Vortex combines one high-rise stick for precision and one mid-rise stick for added grip and comfort. This combo translates to better control and accuracy over your OEM sticks and can be used for first and third-person shooters, action/adventure and more.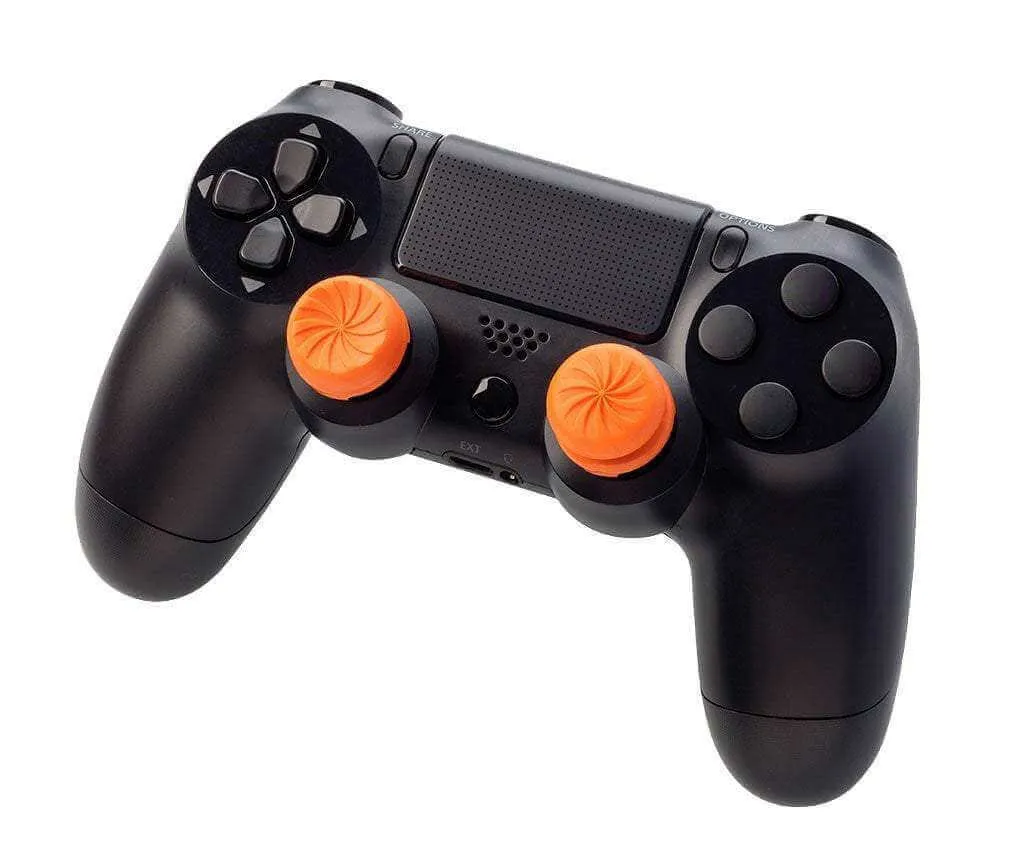 Vortex boasts a bright orange color scheme and a distinct spiral pattern that adapts to the pressure you put on it, so the harder you play, the harder it works to keep your thumbs from slipping.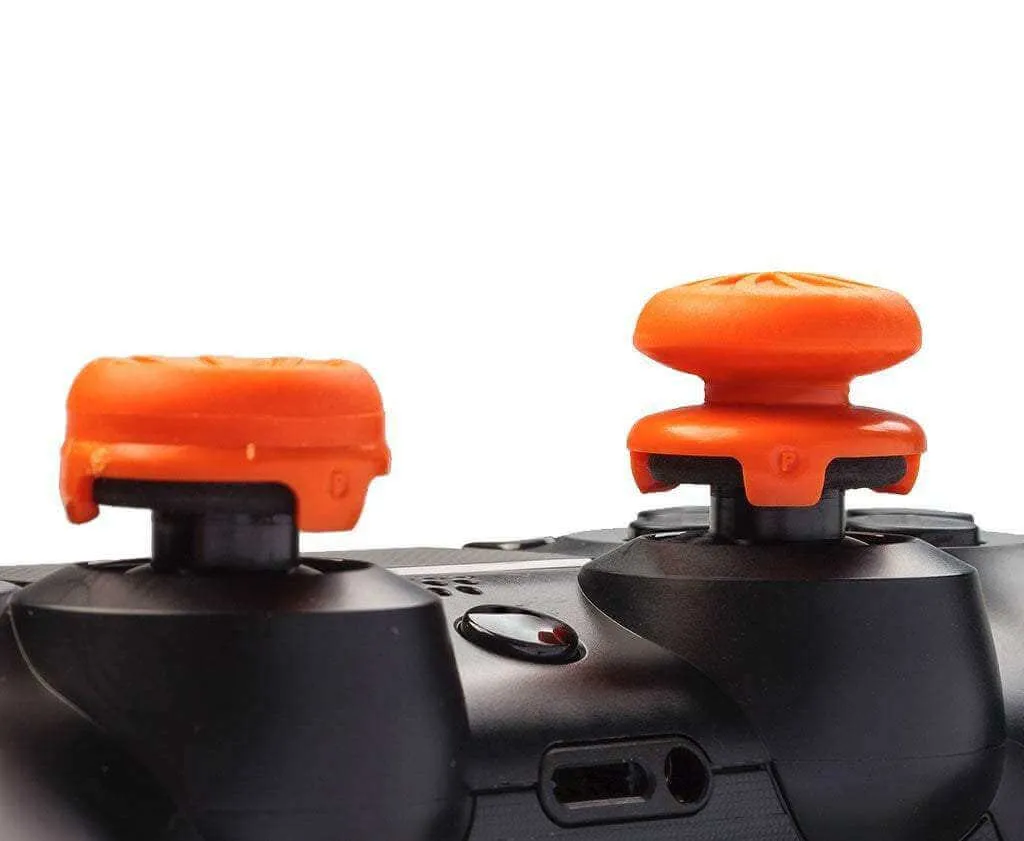 Vortex features two different height sticks. It combines one high-rise, domed stick (12.6mm) designed for maximum aim and accuracy on your right analog, and one shorter, mid-rise stick (6.1mm) for extra grip and comfort on your left. This combo translates to faster target acquisition, increased precision and better overall control.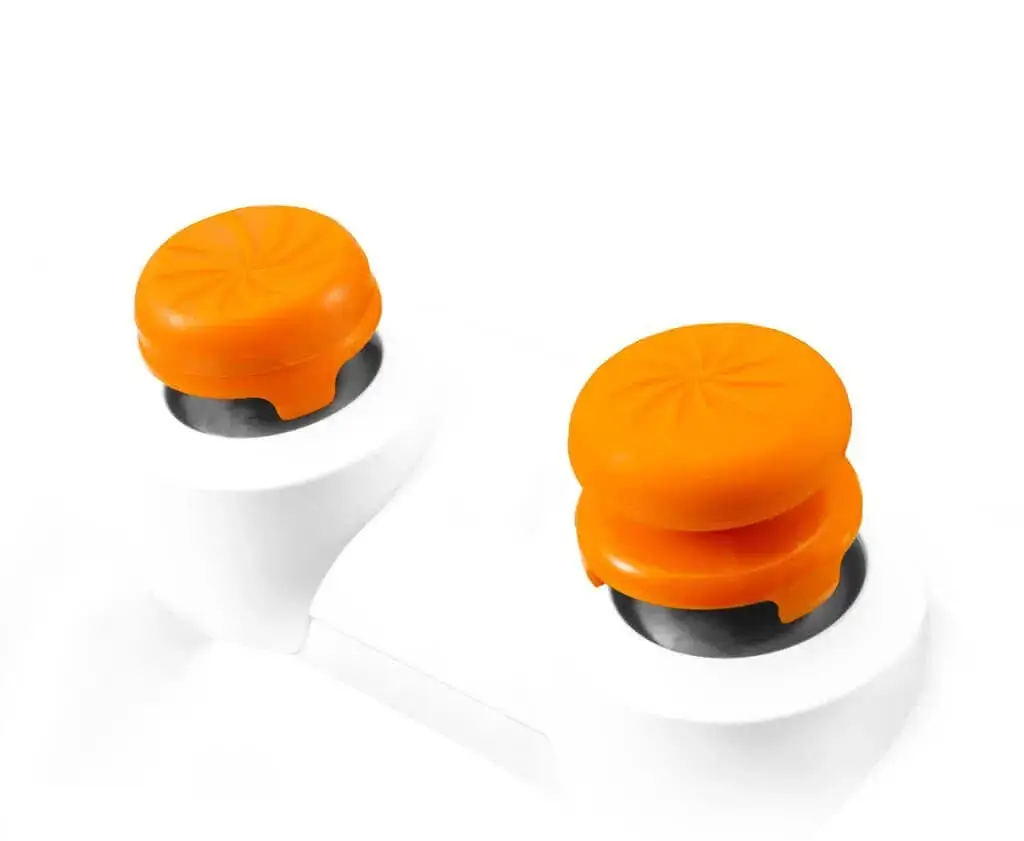 BENEFITS:
Distinct spiral pattern for "on-demand" grip
High-rise stick increases precision and aim
Mid-rise stick improves grip for better control
Reduces wrist, hand and thumb fatigue