This strategic combination increases range of motion by 134.8% PS4/ 117.6% XB1, so you get faster target acquisition and the perfect level of control for World War 2 combat. Additionally, it allows you to increase controller sensitivities to the maximum levels, so you can make smaller, more precise in-game movements to turn on your opponents faster and gain the upper-hand.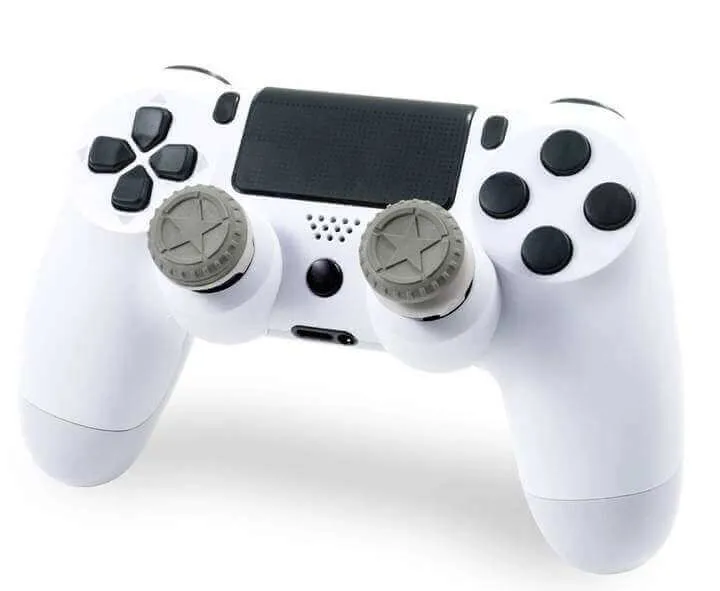 From the Experts:
Features a rugged, army green look with laser-etched star and detailed edges
– Mixed height combo for faster target acquisition and increased precision on the right, as well as better control and maneuvering on the left
– Proprietary rubber compound enhances grip, comfort, and reduces slip
– Requires less force which reduces wrist, hand and thumb fatigue
FPS Freek® Call of Duty® Heritage Edition was purposefully built to bring you back to your roots and prepare for Call of Duty WWII. With a gritty, original design on a concave surface, these limited-edition Performance Thumbsticks offer one high-rise and one mid-rise thumbstick for the perfect in-combat combination of grip, control, and precision.