Master the art of Ninjagility by wall-running, high-jumping and battling the foes of Ninjago to rank up and upgrade the ninja's combat skills. Only in the LEGO NINJAGO Movie Video Game will you experience the film across 8 action packed locations each with its own unique Challenge Dojo. And with the Battle Maps, play against friends and family in competitions for up to four players!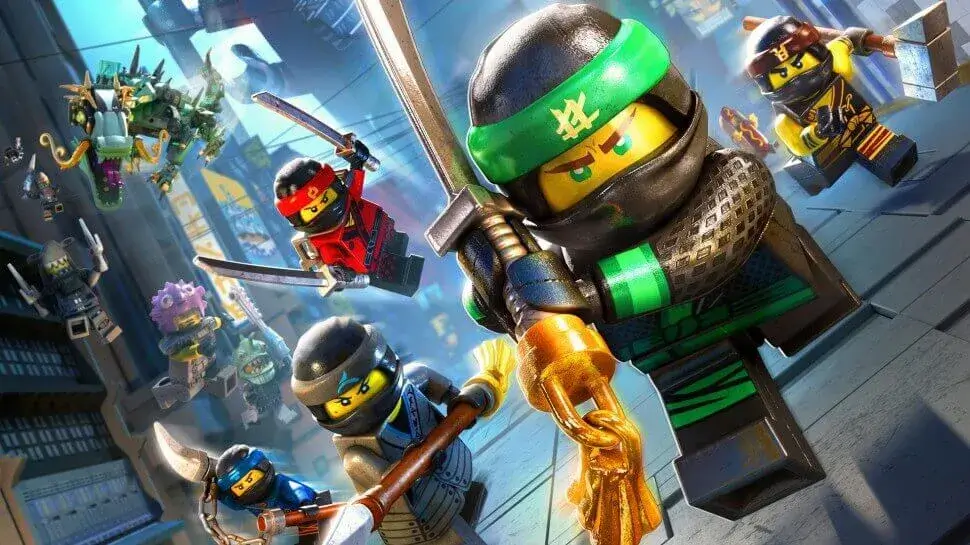 Features:
Play the Action-Packed Movie: Players can become their favorite NINJAGO® character and experience the movie in a new, exciting way.
Master Ninjagility and Combat Skills: Players traverse open-world environments by mastering running, grappling, jumping and other unique ninja skills to defeat enemies and defend NINJAGO City.
Exciting New Locations: The game features eight large, action-packed locations based on the story of THE LEGO® NINJAGO MOVIE™, each with its own unique Challenge Dojo where players can put their combat skills to the test and battle with increasingly tougher enemies.
Battle Maps: Players can go up against their friends and family in four different game modes with competitive split-screen local gameplay for up to four players.