Official Trailer:

About the Game:


Play your way
GreedFall is a freeform RPG experience before anything else. Besides your family name, anything is customizable, including your gender, looks, starting talents, and skills. As you venture deeper into the island and its web of quests and storylines, unlock more than 80 skills to combine to create your playstyle. Choose to specialize in weapons for fighting in close combat, magic that is as lethal as it is varied, or even traps to control the battlefield. Your talents also affect the way you engage with the island, be it through diplomacy, crafting or your ability to find treasure in the wild.
Exploration is (still) key
The Island of Teer Fradee is full of wilderness and different environments to explore. Cities, forests, mountains, and now an ancient volcanic land in the DLC, all provide their share of characters, tribes, quests, creatures and intrigues. Don't be afraid to embrace your adventurer's spirit and set out in the wild to find equipment, loot, magic upgrades and all kinds of surprises.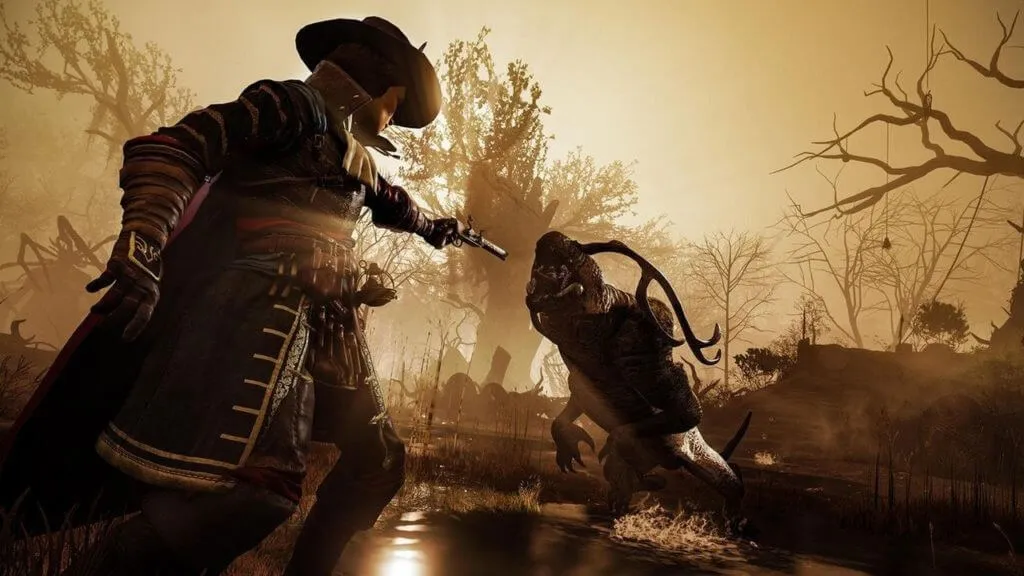 Three's a party
As you progress in the story, up to five companions will be allowed to join you on your journey. Only two of them, however, can be in your party at once. Choose wisely as each of them has their own archetypal style, links to specific factions, opinions and as a consequence will impact both combat and diplomacy differently. Experiment and work on developing your relationship with them because who knows, early friendships might blossom into something else entirely. Also, find out more about your companions' lore in hidden documents scattered around the DLC region.
In the wild, keep your eyes (and ears) open
When out journeying in the various regions of Teer Fradee, learn to recognize the creatures and tribes that can present a threat to your party and plan accordingly. In the De Vespe expansion for example, a previously volcanic area is now home to a fierce species of predators: The Egsregatt. This feline creature is as furtive as it is deadly, capable of pouncing on its victims from a great distance, or even dropping in on them from high reaching trees. Even if no Egsregatt is in sight, don't assume your party can lower its guard.