Logitech S120 Slim Lightweight Stereo Speakers with best prices. CLEAR STEREO SOUND IN A SLIM DESIGN This slim speaker design offers easy setup via any 3.5 mm input and access to all controls on the right speaker.
KEY FEATURES:

CLEAR STEREO SOUND
4.4 Watts Peak/2.2 Watts RMS power produces clear stereo sound around the desk.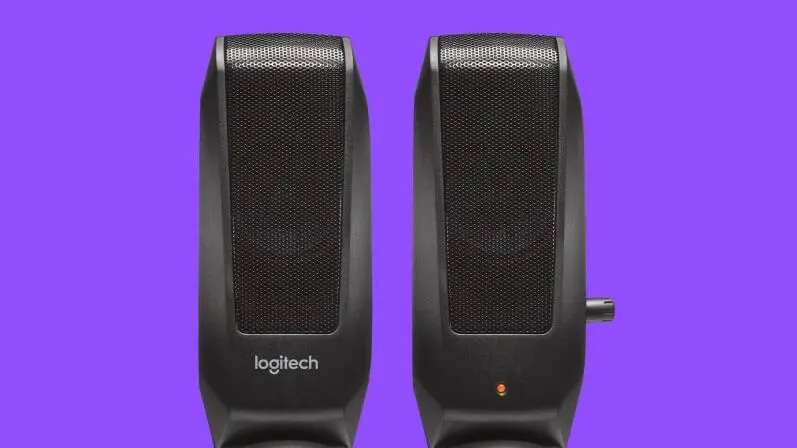 SLIM DESIGN
The slim, lightweight design of these speakers saves your deskspace. It's easy to move them around. stereo speaker with on indicator slim design stereo speakers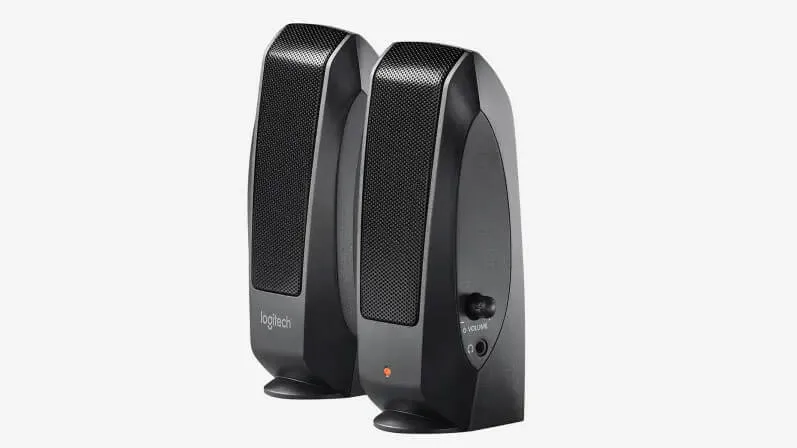 SIMPLE SETUP
Connect your device via the 0.14 in (3.5 mm) input and enjoy clear stereo sound. close up of speaker volume control and headphone jack
EASY CONTROLS
Easily access power, volume and the headphone jack on the right speaker.
TECH SPECS:
DIMENSIONS


Height: 6.22 in (158 mm)

Width: 2.68 in (68 mm)

Depth: 2.52 in (64 mm)

Weight: 1 lb (0.50 kg)

Total Watt (RMS)

2.2W

SYSTEM REQUIREMENTS

Works with any device with a headphone jack 0.14 in (3.5 mm) input

Compatible With
Television, Computer, Smartphone, Tablet, Music player
Total Watt (RMS)

2.2 W
0.14 in (3.5 mm) input:

1
Headphone jack

1
Controls

Power and volume controls on right speaker


PACKAGE CONTENTS

Two speakers
User documentation