About Product:

Loopdedoo is a new kind of crafting tool that's put a modern twist on friendship bracelets.
It's a fun and easy way to make bracelets in minutes. If you can dream it, you can weave it.
Phone and tablet cases, stuffed animals, purses, pillows, wall hangings, scarves—the possibilities are endless, easier, and faster with the ingenious and award-winning loopdeloop.
Unlike knitting or crocheting, there's no learning curve—loopdeloom is easy to set up and easy to use.
You can make super simple items. Or, you can embellish by adding your own beads, embroidery, felt—or other fun stuff.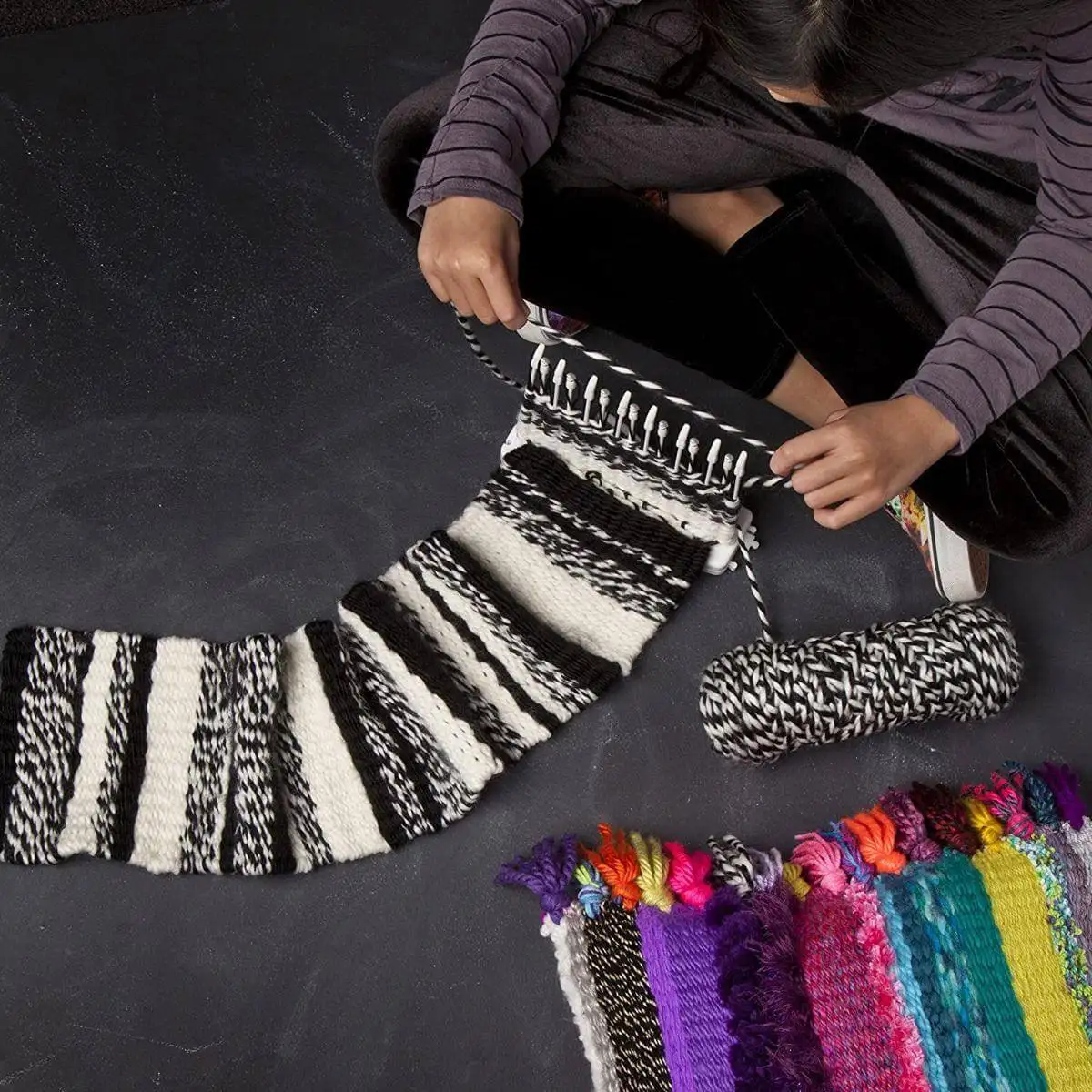 Learn to weave: Weave anything from small, simple purses to large complex items with intriguing patterns.
Endless Creativity : Weave Cell phone and tablet cases, scarves, skirts, cuff bracelets, headbands, baskets, pillow covers, throws, potholders, placemats, rugs, and more.
Connect looms for larger projects : Weave items any length, and up to 7″ wide using one loom, or connect two or more looms together to weave wider items with no seams – Genius! Complete aers and crafts kit: Craft kit includes one spinning peg loom and 120 yards of yarn. An ingenious, award-winning new loom design with spinning pegs speeds up the weaving process and makes it super simple.