Product Description:

Solve the Trouble of Battery Replacement
The battery opening design allows you to easily replace the battery without removing the entire controller grips cover. You only need to open the battery compartment and then pull the specially designed plastic battery tab to easily replace the battery. Tips The plastic battery pull tab should be placed under the battery
Perfectly Protect the Controller
KIWI design touch controller grip cover prevents the touch controllers from being thrown out while playing games and protects the touch controllers from scratching and soiling, which perfectly protects the controller for Oculus Quest 2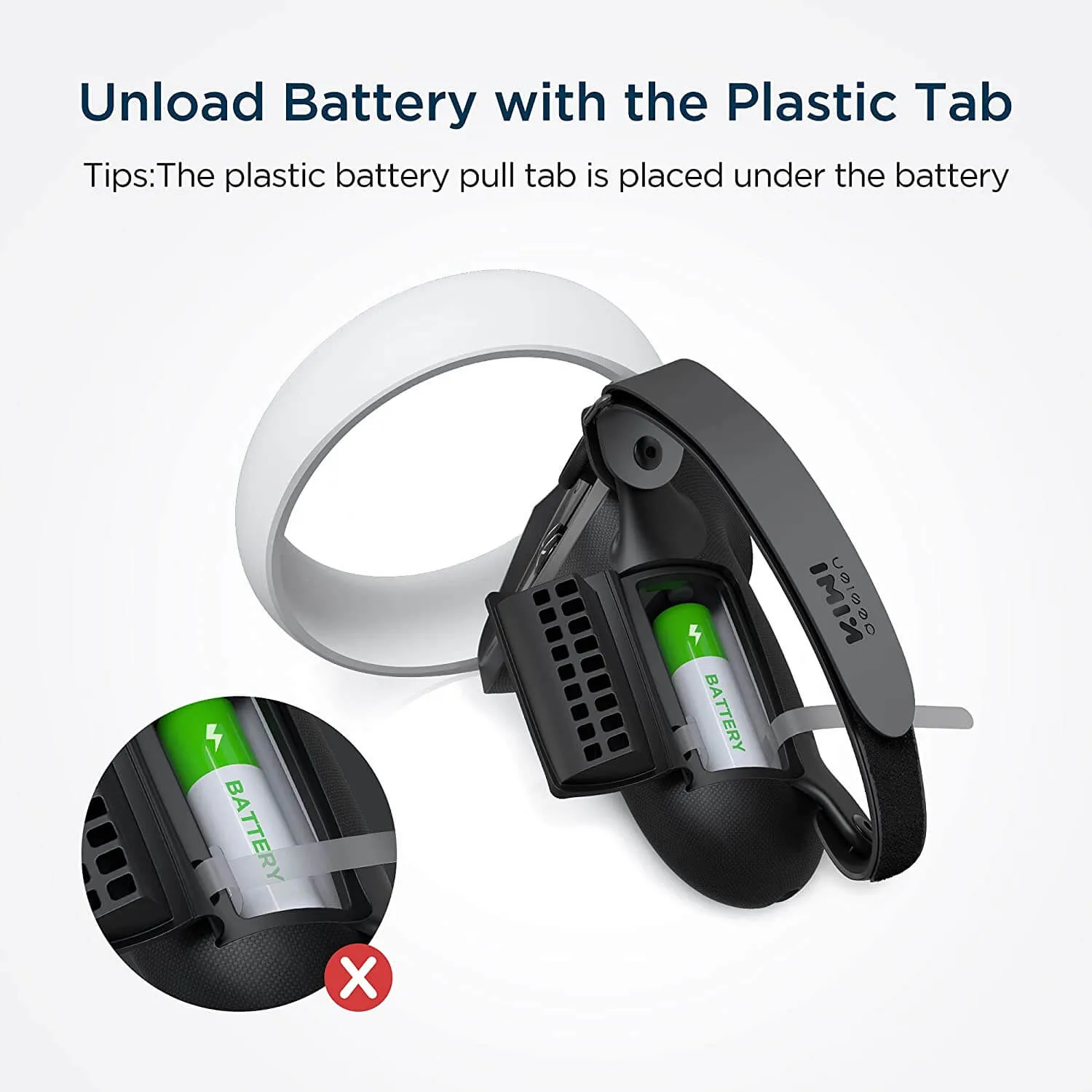 Nice Details
The texture of the protective shell increases friction, improves grip, and wicks sweat; The bottom of the grip cover is lengthened which is more comfortable for people with large hands to hold and easy to reach all buttons; The reserved hole allows for the original wrist straps to remain in place, which is an added layer of security
Great Adjustability
Nylon magic tape with metal buckle design makes the knuckle strap adjustable to fit different-sized hands. Rotatable rivet enables you to slightly adjust the angle according to the different sized hands or game actions, adding more flexibility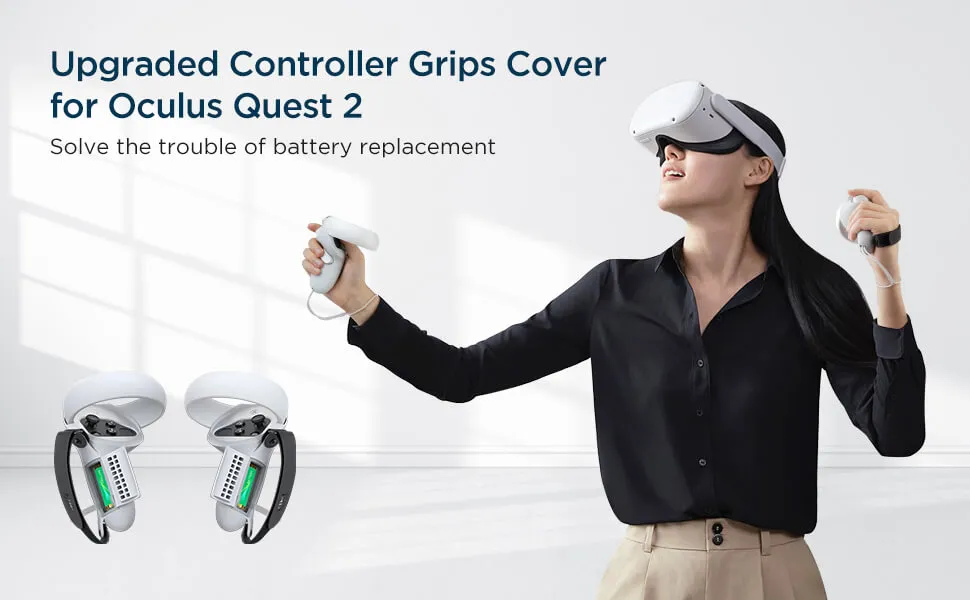 Easy to Install and Remove
Integrated design makes the grip cover very easy to integrate into your controller or remove. With 2 securing grommets to secure it, no longer worry that the cover will slip off due to vigorous movements.
Package included:
1 Pair Touch Controller Grip Covers with Knuckle Straps
1 Pair Battery Compartment Cover
6 Plastic Battery Pull Tabs. Please *Note: The batteries are not included*